The Beatles' later years to be adapted in new Michael Winterbottom movie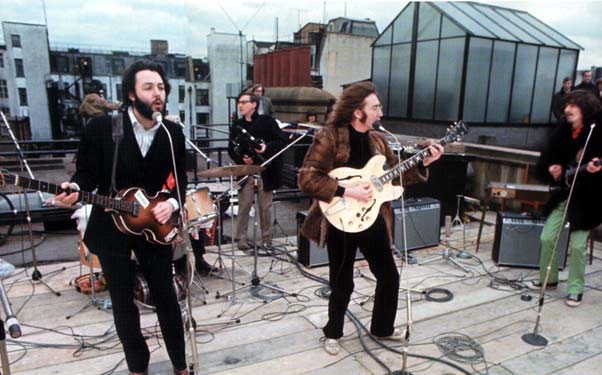 Posted by Terri Schwartz on
It looks like a feature film about the career of the Beatles is well on its way to being made. Though they are one of the most popular bands of all time, few movies have dared tackle retelling the story of how they made it big. With the exception of the 2010 TV movie "Lennon Naked" that was based on the life of John Lennon, the closest Hollywood has come to capturing the magic of the Beatles was in the 2009 Lennon biopic "Nowhere Boy" and in 2007's Beatles-inspired "Across the Universe." But no longer.
The Playlist has learned that "In the Loop" screenwriter Jesse Armstrong has already penned an adaptation of Richard DiLello's book "The Longest Cocktail Party." The flick would be directed by "The Killer Inside Me" helmer Michael Winterbottom.
The script documents the major events in the latter half of the Beatles' career after Apple's Saville Row recording studio was founded through the recording of the band's final album, "Let It Be." Though it's about The Beatles, "The Longest Cocktail Party" is told from DiLello's perspective, which makes the film sound a bit like a true version of "Almost Famous."
There have been rumors floating around that Johnny Depp would be playing the film's main role, publicist Derek Taylor, but producer Andrew Eaton told The Playlist that he doesn't think that will actually happen.
"Johnny in a way would be great," Eaton said. "But the trouble is, Derek Taylor, who's the main character, who's the press officer, he's from Liverpool, and he's probably 32 or 33 in the story, whereas Johnny Depp is 48 or something, and American, so it's more than just the age gap. There are other parts he could do, but whether he could be Derek… I don't know."
Eaton said that the major hurdles he and Winterbottom will have to cover are getting the music rights to the Beatles' discography, and casting the right men to play the Beatles. Production on the flick won't be able to start until the former is completed. "We're doing a bit of a dance at the moment, we haven't really found a way to make it work," Eaton said about getting the rights to the Beatles' music.
Would you like to see a feature film about the Beatles' career? Tell us in the comments section below or on Facebook and Twitter.