"The Avengers" trailer goes online October 11, new stills released today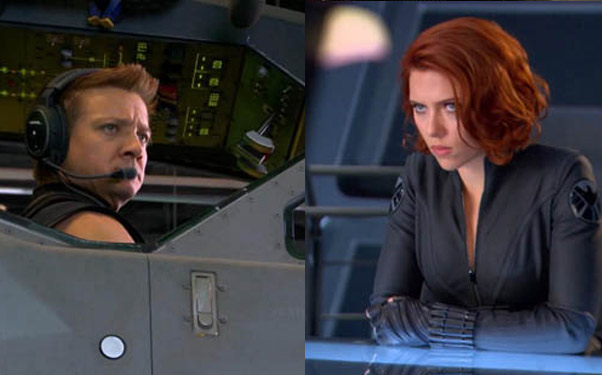 Posted by Terri Schwartz on
If you've been as excited as we have been about all "The Avengers" images that have been rolled out in recent weeks, then you should be even more thrilled that Marvel has announced a trailer will be coming our way very soon. The comic book publishing company posted on their Facebook that they are "counting down down to the release of 'Marvel's The Avengers'" in "5 days," and that the trailer will premiere online.
After the latest deluge of photos from the film, I guessed that there would likely be a full theatrical trailer popping up some day very soon. With "The Avengers" hitting theaters on May 4, 2012, now is the prime time to start getting uninitiated fans (the few left out there) hyped for the movie.
Marvel also released three new stills from the flick. The first one features Scarlett Johansson in a scene very similar to the one we saw Joss Whedon directing her in earlier this week.
The other set photo shows Jeremy Renner as Hawkeye in a cockpit, prepared for battle.
The most exciting image in the bunch, though, is a behind-the-scenes still that features Cobie Smulders. The "How I Met Your Mother" star is an intriguing new edition to the Marvel film family, and one who doesn't get teased much in "The Avengers" promotional material. The photo only shows Whedon directing Smulders, but it's exciting to see her as Agent Maria Hill in action.
Are you glad a "The Avengers" trailer is finally coming out? What do you think of the latest photos? Tell us in the comments section below, or let us know on Facebook and Twitter.