"'The Adventures of Tintin" UK trailer premieres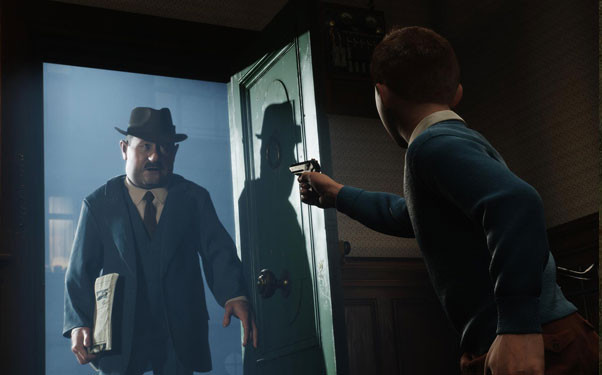 Posted by Terri Schwartz on
If you weren't already excited about "The Adventures of Tintin: The Secret of the Unicorn," now's a pretty good time to start.
IFC explained back in August why the movie should be on your list of films to watch for, and the latest UK trailer highlights all the reasons fans have been clamoring for director Steven Spielberg's first foray into animation. Unlike the first trailer for the movie, this teaser choses to focus on the action and adventure sides of the story instead of the mysterious components. And did we mention how fantastic the motion capture animation that WETA did is?
WETA and actor Andy Serkis already wowed audiences earlier this year with the motion capture they did in "Rise of the Planet of the Apes," and it looks like they're at it again in "Tintin." This new trailer gives a great sneak peek into the relationship between Jamie Bell's Tintin and Serkis' Captain Haddock, and their friendship looks like it will be a central part of the movie. The motion capture performances that both actors give look to be the best use of the technology seen on film yet.
It's hard to watch the trailer and not find comparisons to Spielberg's earlier work. There's a shot in the teaser that looks like it could have come right out of "Indiana Jones and the Raiders of the Lost Ark," had the "Indiana Jones" franchise had the advantage of animation and motion capture. It can't be ignored that Peter Jackson is working alongside Spielberg on this project, and it will be exciting to see what he brings into the movie as well.
"The Adventures of Tintin: The Secret of the Unicorn" hits theaters in the US on December 21.
Has the new trailer made you more excited to go adventuring with Tintin? Tell us in the comments below or on Facebook or Twitter.