The 27th Annual Spirit Awards Are Coming to IFC on February 25, 2012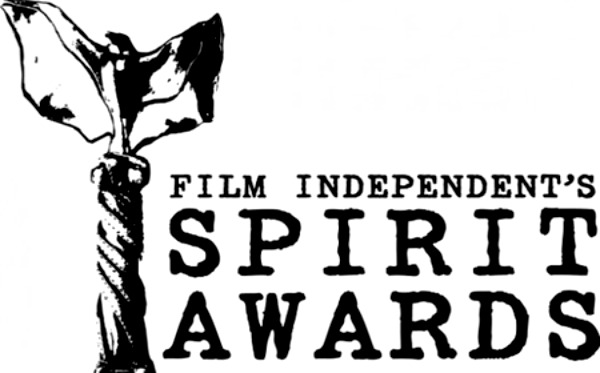 Posted by Melissa Locker on
27th Film Independent Spirit Awards to be Held on February 25, 2012
Ceremony to Premiere Exclusively on IFC at 10:00 p.m. ET/PT
The Spirit Awards are coming! Film Independent, the non-profit arts organization that produces the Spirit Awards and the Los Angeles Film Festival, announced today that the 27th Film Independent Spirit Awards will return to its traditional Saturday afternoon event on February 25th. And they will be back in a tent on the beach in Santa Monica. The premiere broadcast of the Film Independent Spirit Awards will air later that evening at 10:00 p.m. ET/PT on IFC.
The 2012 Spirit Award nominees will be announced in a press conference on Tuesday, November 29th at The London West Hollywood Hotel. Film Independent members and all past Spirit Award winners and nominees will be eligible to vote for this year's winners.
"The Film Independent Spirit Awards honors filmmakers who create original stories and celebrates artists with fresh, authentic voices," said Film Independent Senior Director Sean McManus. "With the continued support of our long-standing broadcaster, IFC, the Spirit Award nominees and their work will reach a national audience." "Film Independent is a champion for independent filmmakers and the Spirit Awards are always an exciting star-studded celebration of films essential to fueling our popular culture," said Jennifer Caserta, executive vice president and general manager of IFC. "We're thrilled to again provide the exclusive premiere broadcast of the 2012 Spirit Awards."
Tables and tickets to attend the Spirit Awards are first made available to Film Independent's year-round supporters and Arts Circle members. To inquire about tables or tickets, please contact the Development Department at 310.432.1253.