Steve Jobs wanted Aaron Sorkin to write a Pixar movie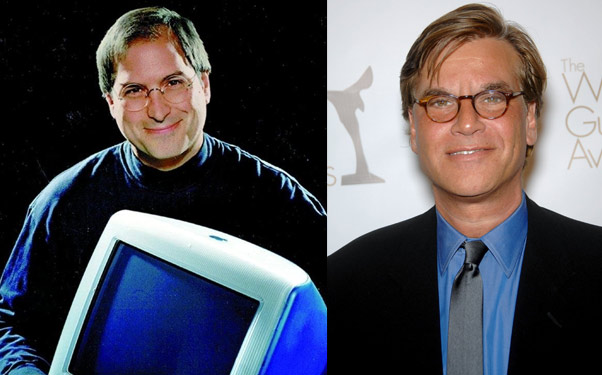 Posted by Terri Schwartz on
In the days following the tragic news of Steve Jobs' death, many celebrities and people of power have come forward to share their interactions with the former Apple CEO. It turns out that "The West Wing" and "The Social Network" scribe Aaron Sorkin was one of the many people who could consider Jobs a friend, and had frequent interactions with him over the years. Sorkin shared his relationship with Jobs in an editorial he wrote for Newsweek magazine, and dropped the bomb that Jobs had wanted him to pen a script for a Pixar movie.
Turns out that that conversation was the last time Sorkin ever spoke to Jobs. Though the Oscar-winning screenwriter said that he loved all of Pixar's movies and had seen them each at least twice, he turned Jobs's offer down because he didn't think he'd be able to pen an animated film. Here's the conversation as Sorkin remembers it.
STEVE: Why not?
AARON: I just — I don't think I can make inanimate objects talk.
STEVE: Once you make them talk they won't be inanimate.
AARON: The truth is I don't know how to tell those stories. I have a young kid who loves Pixar movies and she'll turn cartwheels if I tell her I'm writing one and I don't want to disappoint her by writing the only bad movie in the history of Pixar.
(long silence)
STEVE: Jeez … write about THAT.
AARON: Steve–
STEVE: Why don't you come up here and let me give you a tour of the place.
Sorkin never ended up taking that tour of Pixar headquarters, and writes that it's something he still thinks about to this day. Does this mean that Sorkin might now consider penning that Pixar screenplay? One can only hope. It certainly would be interesting to see how an animated film handles the fast-paced dialogue Sorkin is so well known for.
Would you want to see a Pixar movie written by Sorkin? Tell us in the comments section below or on Facebook and Twitter.