"Sherlock Holmes: A Game of Shadows" and "Piranha 3DD" trailers premiere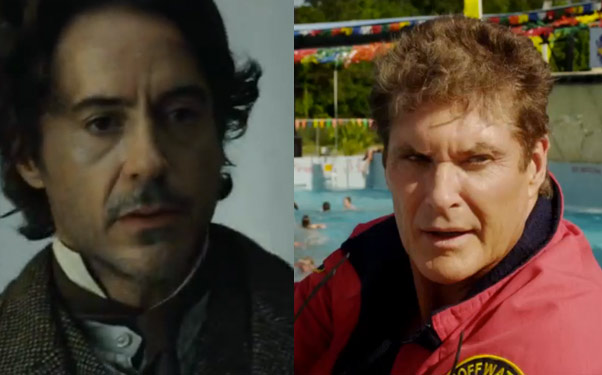 Posted by Terri Schwartz on
The Spike Scream Awards last night featured a whole lot more than just bringing together the cast members of "The Dark Knight Rises" on stage for the first time and finally acknowledging that "Game of Thrones" is the best TV show around. The annual nerd award show that honors all things horror, sci-fi and fantasy also included some new peeks at "Sherlock Holmes: A Game of Shadows" and "Piranha 3DD."
The new trailer for "Sherlock Holmes: A Game of Shadows" ups the action from the previously released teaser. Everyone's going to be kicking slo-mo, stylized butt in this sequel, which is for the most part exactly what fans are coming back to see. "A Game of Shadows" follows the Moriarty storyline that was introduced in the first "Sherlock Holmes" film, and features Noomi Rapace as the new leading lady.
This is the first trailer for the sequel — which comes out December 16 — that confirms former romantic interest Rachel McAdams will be back for at least a cameo. Judging by the make-out session at the end of the teaser, she could be back for a lot more than that. Fortunately, the trailer was just as entertaining as the poem Colin Farrell read to introduce the flick's leading man, Robert Downey Jr.
Like its more modestly endowed predecessor, "Piranha 3DD" is shaping up to be a hilariously self-aware horror satire. Whether it's David Hasselhoff kicking off the spring break celebrations, Ving Rhames telling someone to pass him his fake, rifle-enhanced legs or that brief Christopher Lloyd cameo, I can't help but get excited for this film. The only thing that could be more thrilling is if someone told us "More Snakes on a Muthaf—in' Plane" was headed to theaters soon. "Piranha 3DD" is headed to theaters in 2012.
Are you looking forward to these two films? Let us know in the comments section below or on Facebook and Twitter.