We're not ashamed to dig the trailer for "Shame"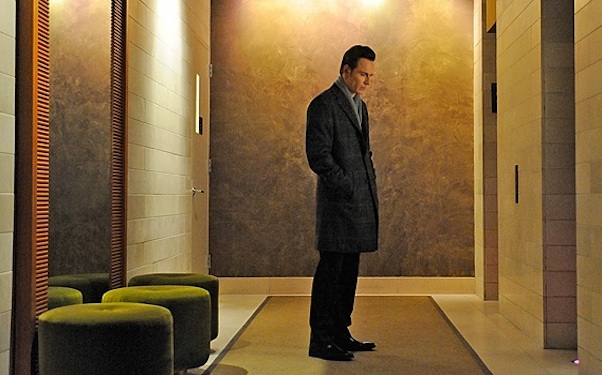 Posted by Matt Singer on
The NC-17 was designed to promote adult filmmaking; adult themes, adult ideas, considered by and intended for adults. But of course all it means to the general public is porn, and at this point it's nearly as tainted as the X rating it replaced. Most films that would get an NC-17 these days go out unrated because why even bother with it if all that comes with it is a nasty stigma and a bunch of restrictions about where you can play and be advertised?
But there's a new NC-17 rated movie coming out and I'm legitimately excited about it. I hold out hope that perhaps it might be the first film in a while to redeem the NC-17 rating a little bit by proving it can be commercially viable. It's called "Shame" and it stars "X-Men: First Class"' Michael Fassbender. As we told you after the film's premiere at the Venice Film Festival, this is apparently a very graphic movie. As Entertainment Weekly puts it, there is "an awful lot of explicit sex and a downright staggering amount of full frontal Fassbender." I didn't add those italics, by the way. EW was staggered into italicizing. That's a lot of full frontal.
The film is about sex but, by all accounts, it's not sexy. Fassbender's clothing disabled character Brandon is a sex addict, and the film depicts his struggles amidst the temptations of New York City. Here is the trailer.
Back in September, I speculated whether any distributor would be willing to release the uncut version of "Shame," which is British director Steve McQueen's follow-up to his beautiful drama "Hunger," which also starred Fassbender. To their credit, Fox Searchlight is releasing the film on December 2 with the dread NC-17. Hopefully it's good. And hopefully McQueen and Fassbender's work get people to look past the stigma of NC-17. It's about time someone does.
What do you think about the return of NC-17 rated movies to theaters? Tell us in the comments below or on Facebook and Twitter.