Seth McFarlane wants to reboot "Star Trek" for television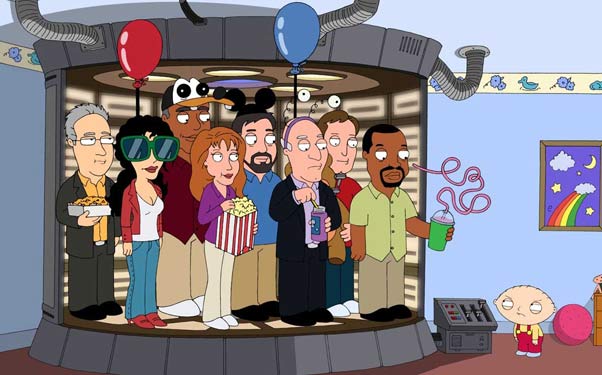 Posted by Terri Schwartz on
Seth McFarlane has been bit by the remake bug. The creator of "Family Guy" and director of the upcoming live action comedy "Ted" is planning to remake the classic animated series "The Flintstones," but he has his sights set on the stars as well. "Star Trek," that is.
In an interview with The Hollywood Reporter, McFarlane said his dream would be to reboot one of his favorite franchises, "Star Trek," for television. He acknowledged that Paramount might not be interested in bringing the show back to the small screen despite the fact J.J. Abrams has turned it into a successful movie franchise.
"I don't know who would give me the keys to that car," he said. "But I'd love to see that franchise revived for television in the way that it was in the 1990s: very thoughtful, smartly written stories that transcend the science fiction audience."
He's not the only one with his eyes on that prize. David Foster, a writer best known for his failed attempt with Richard Hatch to reboot "Battlestar Galactica" in the late '90s, also has a "Trek" reboot that he's been pitching around Hollywood. He told TrekWeb that his series is fully developed with a five to seven year plan that will return "Star Trek" to creator Gene Roddenberry's original vision.
That reboot takes place after "Voyager" in the "Trek" timeline, and thus wouldn't conflict with Abrams's "Star Trek" storyline. Foster has talked to CBS so far about bringing the series to the small screen, but he hasn't officially pitched the series to a network yet. If McFarlane is serious about creating his own "Star Trek" TV show, now would be the time to start.
Would you want to see a "Star Trek" TV series created by McFarlane? Let us know in the comments section below or on Facebook and Twitter.