Samuel L. Jackson named the highest-grossing actor of all time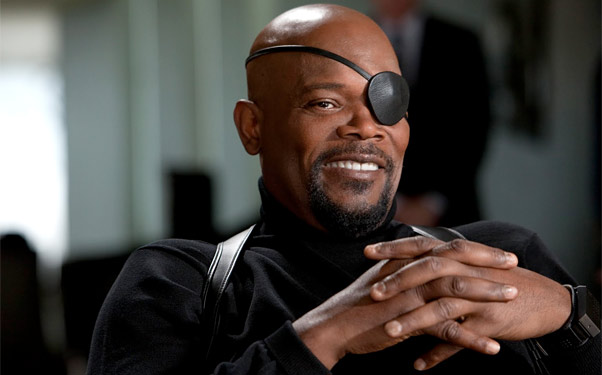 Posted by Aubrey Sitterson on
If you're anything like us, you would have expected the highest-grossing actor of all time to be a stereotypical Hollywood guy like Tom Cruise, or even an international action star like Arnold Schwarzenegger. But that expectation would have left you sadly mistaken, as according to the Guinness Book of World Records, movies with Samuel L. Jackson have made more than anybody else ever.
The Hollywood Reporter brought our attention to the matter, revealing that Jackson's movies have made more than $7.4 billion. They went on to astutely point out that since his 1991 debut in "Jungle Fever," the actor has averaged a stunning four films a year.
While it's tempting to declare this a matter of quantity beating out quality (we're looking at you "Deep Blue Sea"), that's not really a fair assessment. While Jackson has appeared in his fair share of stinkers and bombs, he's also been involved with a number of films that not only made a veritable ballsload of money, but were also indisputably awesome, including "Jurassic Park," "Pulp Fiction" and others. And while the "Star Wars" prequels aren't exactly beloved, combined they made a cool $2.4 billion, which certainly helps boost the Jackson bottom-line.
Even at 63 years of age, it's looking unlikely that Jackson will have any serious competition for this most recent honor, given his recurring role as Nick Fury in the Marvel movies, including next year's all-but-guaranteed colossal success, "The Avengers."

Are you shocked to find out that Samuel L. Jackson is the highest-grossing actor of all time? What's your favorite Jackson movie? Tell us in the comments below or on Facebook and Twitter.