Robert Zemeckis on board for "Ghostbusters"-esque "Charles Fort" comic book adaptation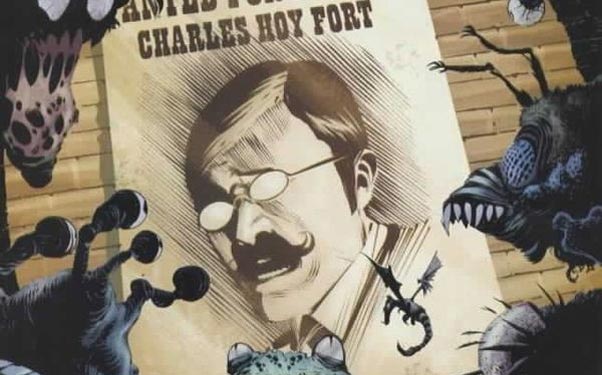 Posted by Aubrey Sitterson on
While plebes like us continue to wring our hands over rumors, mumblings and rumblings of a third "Ghostbusters" movie, producer Robert Zemeckis is actually doing something about it, setting up his own "period 'Ghostbusters'," based on a Dark Horse comic about real-life writer-about-the-paranormal Charles Fort.
In 2002, Dark Horse released the series "Fort: Prophet of the Unexplained," written by Peter Lenkov, who also scripted the source material for "R.I.P.D.," and drawn by comic book superstar Frazer Irving, who has since had notable runs drawing Batman, Iron Man and more. The story focused on a fictionalized version of Fort, which transformed him from a writer to, in the words of The Hollywood Reporter, "an adventurous investigator tangling with aliens and murderers in turn-of-the-nineteenth-century New York City."
Currently, Robert Zemeckis is signed on to produce the film along with Mike Richardson, the publisher and founder of Dark Horse Comics. Writing the script will be Evan Spiliotopoulos, who penned next year's "Snow White and the Huntsman" (for those keeping track, that's the Snow White flick with Kristen Stewart, Chris Hemsworth and Ian McShane, not the Tarsem Singh one.).
We're excited about a "period 'Ghostbusters'," as it would likely feature about 200% more moustaches, but what do you think? Would you go see a movie about Charles Fort? Tell us in the comments below or on Facebook and Twitter.