Finishing River Phoenix's last movie "Dark Blood" won't include family participation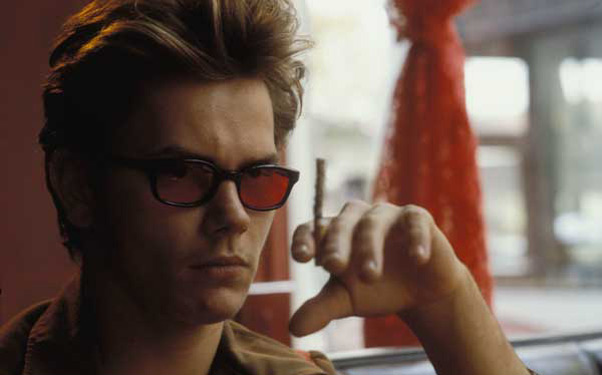 Posted by Terri Schwartz on
Apparently the Phoenix family aren't as behind Dutch director George Sluizer's planned completion and release of River Phoenix's unfinished last film "Dark Blood" as he might have people believe. Though Sluizer said that he had been in contact with the family and planned to ask Joaquin Phoenix to do a voice-over to help tie together the film, Deadline received a statement from a spokesperson for the Phoenix's that says otherwise.
"Despite George Sluizer's claim that he has been communicating with River Phoenix's family in regard to releasing River's last film, Joaquin Phoenix and his family have not been in communication with the director nor will they participate in any way."
This certainly is a hiccup in Sluizer's plan to bring to project to the big screen. It is also reported that he has been having legal troubles releasing the film, which a Dutch production company is helping him with. /Film guesses that one of those problems might be an injunction from the Phoenix family, though that is unconfirmed.
"Dark Blood" follows River Phoenix as a hermit who lives in the desert on a nuclear testing site while waiting for the end of the world. A couple from Hollywood — played by Judy Davis and Jonathan Pryce — come to seek shelter there, and Phoenix ends up becoming involved in a troubled relationship with Davis's character.
Sluizer said he sat on the footage over the past 18 years since Phoenix's death in 1993 because he was afraid it might be destroyed. It sounds like he still has a few hiccups in his plan that need to be ironed out before the movie can finally get a theatrical release.
Do you think Sluizer saying the Phoenix family wanted him to finish the movie was just a ploy to get their approval? Let us know in the comments section below or on Facebook and Twitter.