"Real Steel" author Richard Matheson looking to develop 150 short stories for films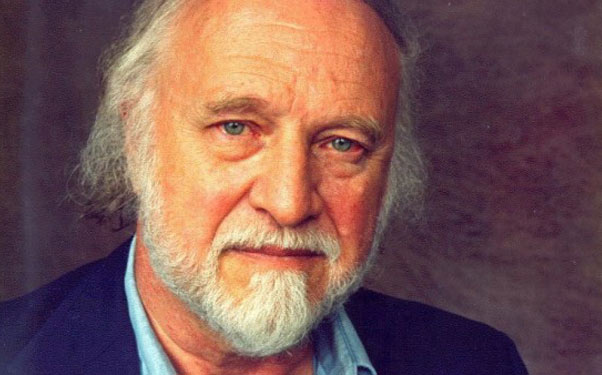 Posted by Aubrey Sitterson on
Author Richard Matheson is a fixture in genre film adaptations, having written the source material for "I Am Legend," "What Dreams May Come," "The Box" and even the serious robot-boxing piece, "Real Steel." But now, with what we imagine is a beat-up old milk crate full of potential movies, the author and his son, R.C. Matheson, are launching a full-on assault of the Hollywood establishment.
Variety reports that the father-son duo has joined forces with a William Morris literary agent and they are currently shopping around his entire library, which includes "150 short stories, books, plays and scripts." While the elder Matheson has had considerable success getting his works adapted in the past, now he and his son are looking for more control over the final product.
Richard Matheson and son R.C., who has previously penned episodes of "The A-Team" and "The Incredible Hulk," are interested in writing the scripts for the new adaptations themselves, and if that doesn't pan out, they at least want to "have a say in their development, including which screenwriters or directors get hired." While Matheson speaks warmly of this weekend's "Real Steel," noting, "They hit all the right things with it. They gave it heart," he also notes that that isn't always the case with adaptations, and that "there's nothing sadder than a badly done film."
Of course, while what everyone expects to be a big weekend for "Real Steel" will certainly help Matheson's brand in the marketplace, the sheer volume of material he's offering up could be a detriment. Sounds like someone spent Economics 101 drafting thought-provoking science fiction stories, doesn't it?
Meanwhile, another serious knock against the Mathesons' renewed Hollywood push is that they haven't involved Richard's other son, Christopher, who is one of the screenwriting geniuses behind both "Bill & Ted's Excellent Adventure" and "Bill & Ted's Bogus Journey." We're hoping that's because he's just too damn busy finding the perfect early-90s-sounding adjective for the title of the rumored third movie. Might we suggest "Bill & Ted's Tubular Sojourn"?
Are you interested in seeing more Matheson adaptations? Do you have a favorite Matheson story you'd like to see hit the big screen? Tell us in the comments below or on Facebook or Twitter.