Exclusive premiere: Little Silver "Stolen Souvenir"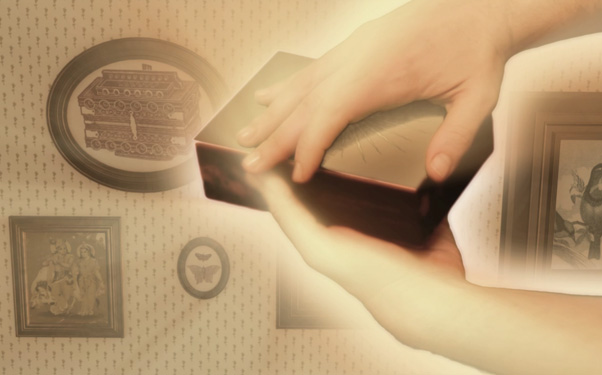 Posted by Brandon Kim on
To bring their debut recording to life, Little Silver sought out visual artists, Peter Hamlin and Nina Frenkel, who teamed up on the exceptional animation for this little ditty.
"This title song from the EP is about some kind of special, secret thing — the stolen souvenir is something just out of sight, just barely perceptible, but important in some way you maybe don't totally understand," the band explained to us in secret whispers. "We knew we wanted the video to be associational and a little odd, even, not representational at all. But certainly beautiful, quiet, still."
video player loading
.
.
.
Little Silver is veteran New York songwriter Erika Simonian and Steve Curtis, a founding member of Hem both on dreamy vocals and soft guitars. Ray Rizzo and David Tarica join them on drums and bass, respectively.
"We'd been big fans of Nina and Peter's work, and knew they'd capture the spirit of the song, but really gave them very little direction," they revealed. "There are a couple of representational touches: the camera pans past a 1930's photo of one of Steve's music teachers in the hills outside Kathmandu, and the video ends with a fantastical postcard (with a beloved family recipe for grilled chicken!) from Steve's grandfather to Erika's. But for the most part it just unfolds in a dreamlike way from the position of the souvenir: an old compass Nina and Peter liked and had lying around."
Check out more Little Silver at their website.
Aren't those the cutest little birds? Let us know in the comments below or on Twitter or Facebook!