Exclusive premiere: "Grouplove: Bloom part 2"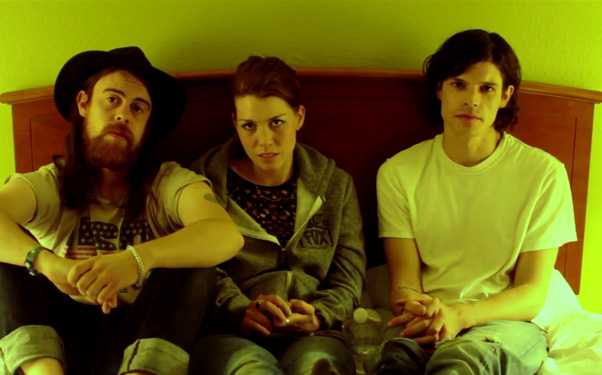 Posted by Brandon Kim on
When we left off with Grouplove last week in "Bloom part 1," their interviewer was accusing their backstory of sounding like the set up to a bad sitcom. There's no denying it is an awfully strange tale. What brought these strangers together on the island of Crete in 2009, who then started a band?
Guitarist Christian Zucconi and keyboardist Hannah Hooper came from New York just after a meeting and having a whirlwind romance. Drummer/producer Ryan Rabin (son of film composer Trevor Rabin) and his childhood friend, guitarist Andrew Wessen came from California for their own reasons. And they all collided with the loner Brit, bassist Sean Gadd there in the middle of the Mediterranean. As they reminisce in this second part, they reflect on how lucky they are to be carrying on what they have. How will it hold together? The answer seems to be spelled out by a wizard quoting the King James bible.
video player loading
.
.
.

Feeling the love? Let us know in the comments below, on Twitter or Facebook!