Exclusive premiere: "Grouplove: Bloom part 1"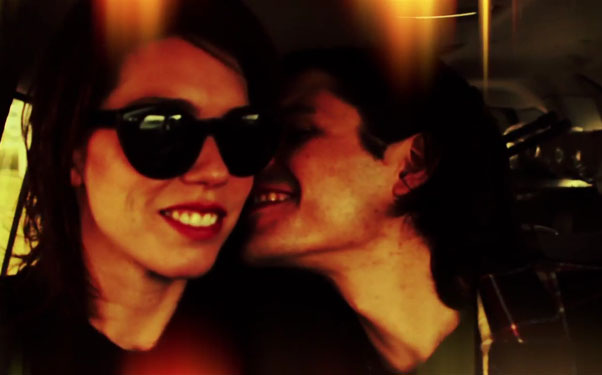 Posted by Brandon Kim on
Grouplove's much beloved debut full length, "Never Trust A Happy Song," is just a few weeks old and despite the cautionary title, it's songs thrive on the seemingly unbridled joy the band exudes everywhere they go.
Director Jordan Bahat created a mini documentary called "Bloom," about the making of the album, which we'll be premiering in three parts. In this first part, the band talks about their beginnings, rooted in the night that Hannah Hooper met Christian Zucconi at a show in New York.
What ensued was a love-at-first-sight story about a boy who takes a girl to his car, parked in a secret spot under the Williamsburg bridge, where they while away the hours talking and listening to music. It was an intimate session which the boy admits to recording for posterity on a tape recorder, but not in a creepy way. Hooper was clearly flattered and promptly invited Zucconi to the island of Crete with her, where they met the rest of the band at an artist's commune. True story.
video player loading
.
.
.
Watch for the subsequent parts of "Bloom" each Thursday of this month! Bahat also directed several of Grouplove's videos, including this house party rewound for "Tongue Tied."
Join us in a group hug in the comments below or on Twitter or Facebook!