Why I don't like the new rules for TV spoilers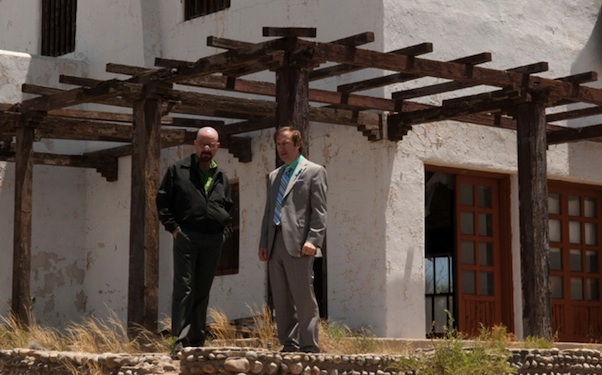 Posted by Matt Singer on
SPOILER ALERT: articles about spoilers are contentious.
Everyone has an opinion about spoilers. Even people who don't care about spoilers don't care about them passionately. Case in point: The New York Times Magazine's Dan Kois, who has written before in defense of spoilers, has just written a new piece entitled "The New Rules for TV Spoilers." Kois' argument, in a nutshell: Twitter has created an incredible outlet for real-time conversations and freaking out about spoilers gets in the way of that conversation. In a slightly bigger nutshell, here's what he has to say:
"It's truly time to start thinking about the twists and turns of your favorite TV program the way you think about news and sports. Twitter is a big room full of people who are interested in the same stuff as you. So the statute of limitations for spoilers on Twitter is, for all intents and purposes, zero minutes zero seconds. And that's the way fans want it! That's the way you should want it, too, if you are a fan of, say, 'Breaking Bad' or other popular, potentially spoilable shows. If you care enough to get mad about being spoiled for 'Breaking Bad,' then just watch 'Breaking Bad,' for Pete's sake. And stay off Twitter until you do. We're having a conversation over here, and if you yell at us about it, then you're the spoiler."
Kois' argument is an inherently technological one — Twitter gives fans the power for instant discussion and dissection, hence holding anything back is a waste of that outlet — but I think he'd actually have a better argument in a less tech-savvy time. Thirty years ago, if you wanted to find out who shot J.R. you'd better be in front of a TV set on November 21, 1980. If you missed it, you really missed it; television spoilers were almost irrelevant because you couldn't catch up with that episode of "Dallas" after it aired even if you wanted to. In contrast, if the big "Dallas" reveal aired on November 21, 2011, and you had to attend your son's piano recital that night, it wouldn't be a big deal. You've got DVR, DVD, Hulu, iTunes and more at your disposal. Arguably, these premiere-prolonging services make sensitivity to spoilers more important than ever before, not less. (In fact, a savvy network looking to boost ratings should adopt Kois' rules as a new ad campaign. "Don't Run the Risk of Spoilers! Catch It Live!" could be the new "Must-See TV." Seriously.)
What I find particularly confusing about this stance (and Kois is far from alone in holding it) is the distinction between "TV spoilers" — which I find tend to be far more tolerated on Twitter — and "movie spoilers" — which people are generally much more sensitive about. But why are the two any different? "Paranormal Activity 3" opened last Friday; it's been out for four days now. Anyone who wanted to see it had the whole weekend to go check it out. Kois says if "you love 'The Wire' so much that you'd be angry to find out who died before the DVDs get released, it's time to pony up for HBO." So does that mean if you liked "Paranormal Activity 2" you've got to see "Paranormal 3" by Monday or it's open season on spoiler-heavy Twitter discussions? If TV equals sports, and (widely released) movies are just as available as TV, then it would seem so. If the counter argument is "Unlike movies, TV shows premiere at a set time when everyone can tune in simultaneously," I refer back to my argument above. Because of DVRs, DVD, Hulu, etc., there's less urgency than ever to tune in live. Of course the same goes for movies: if I can't make it to the theater, it'll be on VOD. Or after that DVD. Or after that Netflix. Which is why it's not cool to blab about what happens at the end of "Paranormal Activity 3," either.
Personally, I'm not terribly offended by spoilers. Listeners of the old IFC podcast know we used to defend our right to spoil movies with appropriate warning, and I think that's the main problem with Kois' new rules. To me, spoilers are fine on ANY topic as long as they are carefully marked in advance, something that Twitter, with its limited numbers of characters and instantaneous updates, isn't particularly well-suited for — yet another reason why it pays to be more spoiler-conscious there, rather than less. In other words, spoil away (with appropriate warning) in your recap of an episode of "Breaking Bad," but don't spoil that same information in the tweet you send out linking people to the article. It's not about spoiling people's fun. It's about courtesy for those who haven't had time to join the fun yet.
How do you feel about TV spoilers on Twitter? Tell us your thoughts in the comments below or on Facebook and Twitter (duh).