The new "Mission: Impossible – Ghost Protocol" trailer shows Tom Cruise in top form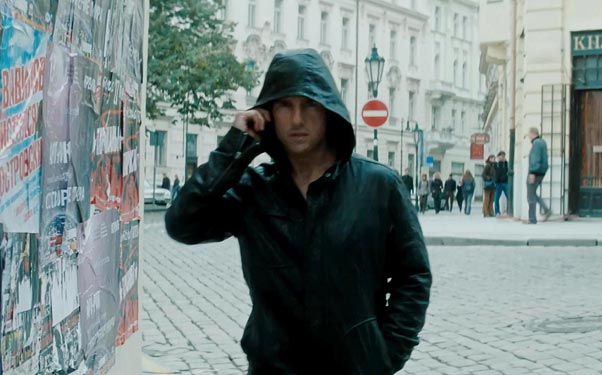 Posted by Aubrey Sitterson on
Tom Cruise is undoubtedly an eccentric person. From his outspoken theories, to his fat-suit dancing, to jumping up and down on Oprah's couch, than man himself is often more outlandish than any of his characters. But we're willing to look past it all as soon as you start talking about a new "Mission: Impossible" movie.
The dove-and-fireball-laden John Woo-directed second installment aside, the "Mission Impossible" movies are models of high-octane action-heavy thrillers, and a large part of that is due to Cruise's undeniable charisma, stylishly floppy hair and willingness to do the type of stunts that most big-name Hollywood actors typically sit out. All of that is on display in the new trailer for "Mission: Impossible – Ghost Protocol," along with some exciting new cast additions.
In addition to Cruise returning as super-spook Ethan Hunt, the fourth "Mission: Impossible" movie also features returning cast membersVing Rhames, Simon Pegg and the introduction of Jeremy Renner, who it was previously rumored is being groomed to take over the franchise from Cruise. The trailer itself is pretty spoiler-heavy, so we'll refrain from describing it in too much detail here. We're full-on shocked that they gave one particular twist away, but knowing these movies, there's likely a double-twist, double-cross and/or double-take coming down the pike shortly afterward.
Watch the trailer below, along with a greeting from the film's director, Brad Bird, who is doing his first live-action work after achieving widespread acclaim for animated films like "The Incredibles," "The Iron Giant" and "Monsters, Inc."
Are you as excited by the trailer for "Mission Impossible: Ghost Protocol" as we are? Tell us in the comments below or on Facebook or Twitter.