J.J. Abrams' "Micronauts" movie adds "Zombieland" writers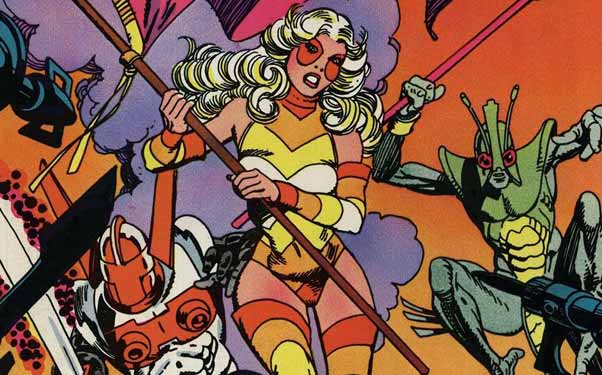 Posted by Terri Schwartz on
J.J. Abrams' attempt at adapting a toy line for the big screen has finally found its writers. His interest in adapting Hasbro's action figures Micronauts into a feature film was first announced back in 2009, but now it seems like production is finally ready to head in front of the camera. Deadline has the news that "Zombieland" scribes Paul Wernick and Rhett Reese have been hired by Paramount and Abrams to pen the script's first draft.
Paramount only recently acquired the toy property from Hasbro, despite the fact Abrams has been sitting on it for two years. Wernick and Reese are no strangers to adapting toy franchises for the big screen. They also wrote the screenplay for "G.I. Joe 2: Retaliation," which is currently in production. The writing duo is also responsible for Fox's X-Men spin-off "Deadpool."
The Micronauts toy line was introduced to American audiences in 1976. Though the characters had imaginative names like Acroyear, Time Traveler and Baron Karza, they were never given any sort of backstory of explanations. Marvel released a Micronauts comic book series in 1979, which ran until 1984 and included a team-up with the X-Men. Devil's Due Publishing released a reboot of the series in 2003 that lasted for 12 issues.
It's unclear whether Wernick and Reese will base their Micronauts film off of these previously created properties, or launch their own storyline. Abrams has proved that he is capable of handling a big budget sci-fi property like this in this year's "Super 8," as well as in 2009's "Star Trek." He is currently working on pre-production for "Star Trek 2," and is showrunning several shows on television.
Are you interested in seeing what Abrams, Wernick and Reese can do with Micronauts? Tell us in the comments section below or share your thoughts on Facebook and Twitter.