"Man Of Steel" star Michael Shannon talks General Zod, fighting with Jor-El and making people kneel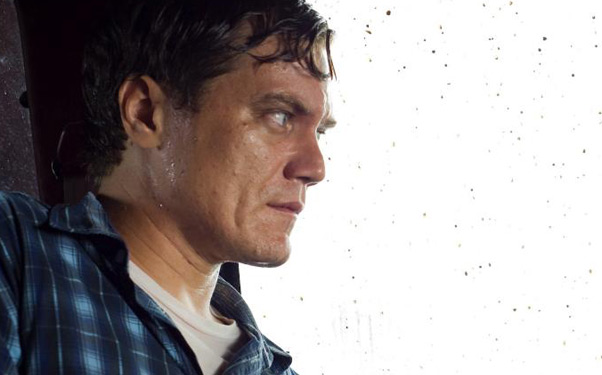 Posted by Terri Schwartz on
Michael Shannon might have been on the set of "Man of Steel" for several months now, but he hasn't had much time in front of the camera with the film's lead Henry Cavill. Still, the "Boardwalk Empire" star admitted in a recent interview promoting "Take Shelter" than he thinks Cavill will make a great Man of Steel.
"He seems very appropriate for the part, he's a big fella and he's very handsome and charming, so it's certainly understandable why they cast him," he told Digital Spy of the Brit.
But when they asked if they thing Cavill will be a better superhero than Christopher Reeve, Shannon couldn't give the gossip site that vote of confidence. "I'll always have a soft spot for Christopher Reeve because he's the original," he said.
The one actor Shannon has filmed a couple of scenes with is Russell Crowe, who plays Superman's biological father Jor-El in the movie. Crowe posted an update about the scene on Twitter, and Shannon confirmed that the duo are buddies in real life even if they won't be on the big screen.
"Me and Russell, we get along real well, actually. He's a real nice fella," Shannon said.
"We worked on it for a long time, we rehearsed it for a long time, then you shoot it and it's done. It's kind of strange to put all this work into something that's going to be maybe a minute long [on film]. If you're going to fight with someone, he's a good fella to fight with. He knows what he's doing."
There is still a decent amount of "Man of Steel" to keep filming, but one scene that Shannon doesn't think is going to make the cut is a retake of the classic "kneel before Zod" scene in the 1978 original.
"There's not a sure thing that there'll be any kneeling in the film," he told Empire. "It's not a dead issue, but it's not a certainty. Maybe I'll make people stay on their tippy toes, just to change it up. 'Stand on your tippy toes before Zod!' Yeah."
video player loading
.
.
.
Are you excited to see Shannon's take on General Zod? Tell us in the comments section or on Facebook and Twitter.