"Man of Steel" star Michael Shannon talks about his new approach to playing General Zod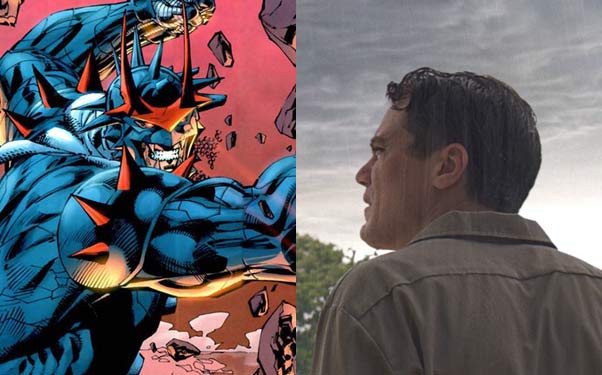 Posted by Terri Schwartz on
Michael Shannon is a lot happier to be wearing a motion capture suit on the set of "Man of Steel" than he is to actually have to wear General Zod's planned outfit. While the updated retelling of Superman might not involve Zod wearing parachute pants like it did in 1980's "Superman II," Shannon's two Zod costumes stay true to the comic book's portrayal of the villain.
The "Boardwalk Empire" star chatted recently with Entertainment Weekly and explained that the main outfit he'll be seen in on the big screen will be computer animated because it would be too big to wear otherwise.
"I actually wore it, I wouldn't be able to move. It's a very big…thing," Shannon admitted. "I actually don't know what it's going to look like, I just know that it's very cumbersome."
The second outfit is a bit simpler, with "no paisley or anything." But Shannon acknowledged that his interpretation of Zod is going to be different than Terence Stamp's portrayal in "Superman II." It's just that the two of them will look a lot different from one another.
"I remember Terence Stamp doing it. He was phenomenal. I have to try and figure out a way to do something different," Shannon said. "The flowy costumes don't really…that's not the style nowadays. Everything's skintight."
Shannon admitted that he's not a big comic book reader, but Warner Bros and DC sent him a big tome of DC comic books to brush him up on his Superman knowledge. "It's got the whole history of DC in it. It's fascinating, actually. I looked at it with my daughter. She's really fascinated by it," he said.
Are you looking forward to Shannon's portrayal of General Zod? Tell us in the comments section below or on Facebook and Twitter.