Marvel reveals post-"Avengers" superhero movie line-up, possible mystery projects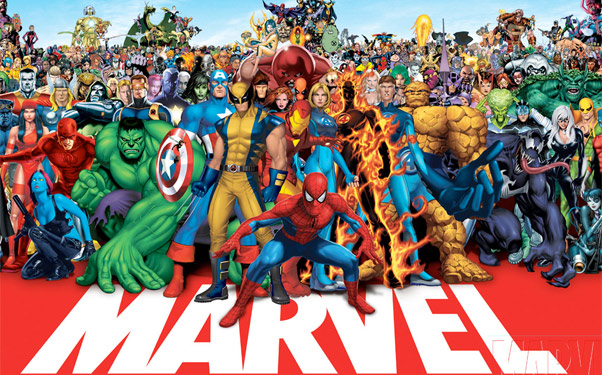 Posted by Terri Schwartz on
Though Marvel has set their sights high with the upcoming ensemble superhero flick "The Avengers," they are aiming even higher for their movie slate in the years after. This past year has been chock full of Marvel Studios films — "Thor," "X-Men: First Class," "Captain America: The First Avenger" — and 2012 promises to be even bigger. With films like "Ghost Rider: Spirit of Vengeance," "The Amazing Spider-Man" and "The Avengers" to look forward to, Marvel has planned an even bigger line-up for the years after.
Entertainment Weekly (via Comic Book Movie) has the inside scoop on the next five movies in Marvel's arsenal. The first three aren't a surprise. "Iron Man 3" has been in development since before "Iron Man 2" hit theaters, and has Shane Black attached to direct. "Thor 2" is expected to begin production in April with Brian Kirk at the helm. And "Ant-Man" continues to be a project that Edgar Wright won't let die.
But the last two films on the list could be the two mystery movies that Marvel has up their sleeves for May 16 and June 27 of 2014. It turns out that Marvel Studios president Kevin Feige has been cultivating big screen adaptations of hit superheroes "Guardians of the Galaxy" and "Inhumans."
"Guardians" will likely be an offshoot of a "Thor" film, so it seems fair to assume that there might be a reference or two to the Guardians of the Galaxy in "Thor 2."
"There's an opportunity to do a big space epic, which 'Thor' sort of hints at, in the cosmic side of the universe," Feige explained. The vote of confidence for this Marvel storyline probably came from the positive response to "Thor's" Asgard storyline.
Whether or not Marvel moves forward with "Inhumans" will most likely depend on the success of "The Avengers." "Inhumans" was another ensemble Marvel comic book series that dates back to the '60s.
Feige said that if either "Guardians of the Galaxy" or "Inhumans" make it to the big screen, fans can expect them to be "X-Men" and "Avengers"-style ensemble flicks.
Would you want to see a "Guardians of the Galaxy" or "Inhumans" movie? Tell us in the comments section below or on Facebook or Twitter.