New "Hugo" trailer features Martin Scorsese proclaiming his love of 3D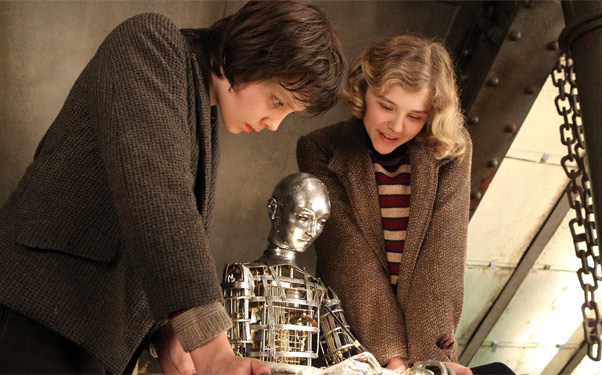 Posted by Brian Jacks on
Much has been made of "Hugo" being the first foray into 3D for legendary director Martin Scorsese, and apparently the filmmaker is just as excited as anyone else to see the results. In a new trailer for the film, Scorsese raves about the medium — describing it as a "dream" to use — as scenes from the movie play underneath.
Unsurprisingly, the trailer still only reveals a tiny fraction of the plot. As someone who has seen a largely finished cut of the film, I can say that the main storyline has remained almost completely hidden in the marketing. It does involve an adventure involving two children but the trailers have only shown events from the first half of the film, and it's a large pivot in the second half that Scorsese has managed to keep under wraps. For more on that, read my colleague Matt Singer's impressions of the work-in-progress screening that we attended. "Hugo" arrives in theaters November 23.
How excited are you to see Martin Scorsese's "Hugo"? Let us know below or on Facebook or Twitter.