In a public statement, Lars von Trier vows to make no more public statements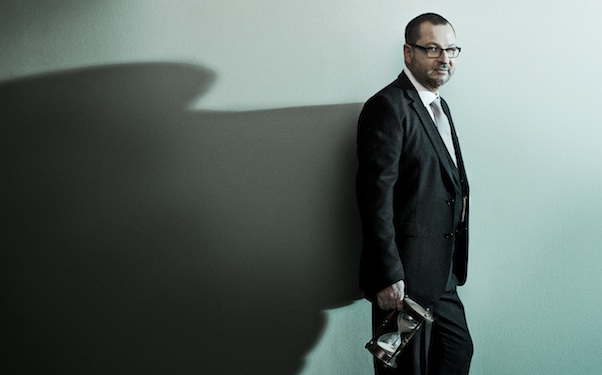 Posted by Matt Singer on
So apparently it's illegal in France to commit hate speech. And apparently Lars von Trier's ill-advised pro-Hitler jokes during his Cannes press conference for "Melancholia" are being taken as hate speech by some. And apparently the police are now investigating the matter, and apparently they questioned the director earlier today. Shortly after the questioning, von Trier released the following statement (apparently):
"Today at 2 pm I was questioned by the Police of North Zealand in connection with charges made by the prosecution of Grasse in France from August 2011 regarding a possible violation of prohibition in French law against justification of war crimes. The investigation covers comments made during the press conference in Cannes in May 2011. Due to these serious accusations I have realized that I do not possess the skills to express myself unequivocally and I have therefore decided from this day forth to refrain from all public statements and interviews."
In other words: you won't have LvT to kick around anymore (unless you're a film critic who doesn't like his work, in which case, you will). I suppose this news also makes the already entertaining video interview Devin Faraci did with von Trier for Badass Digest even more worthwhile, since it's now one of the very last interviews the director will ever give. Go check it out, if only to hear von Trier "forgive" America for the Vietnam War. Oh, Lars.
Von Trier made similar but less concrete vows to keep his mouth shut right after the Cannes kerfuffle first exploded. This particular self-imposed gag order may be permanent or it may be the public speaking equivalent of a Brett Favre retirement; at some point down the line, the investigation will end, the controversy will fade away, and von trier might realize he's still got the urge to throw (verbal and political) footballs. As someone who's always enjoyed his unpredictable and outlandish remarks (except when, y'know, they got all Hitler-y), I hope he does.
Without von Trier around to remind you himself, I suppose it falls to me to tell you his new film, "Melancholia," apparently still opens on November 11.
Are you going to miss Lars von Trier's crazy public statements? Tell us in the comments below or on Facebook and Twitter.