Justin Timberlake rumored to star in Coen brothers' latest "Inside Llewyn Davis"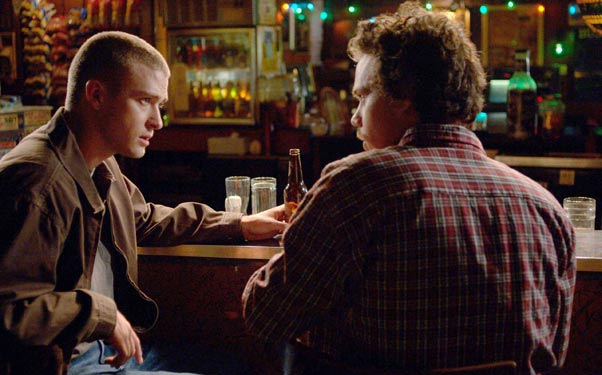 Posted by Terri Schwartz on
Casting is coming together very quickly for the Coen brothers' latest big screen drama, "Inside Llewyn Davis." The flick recently reunite "Drive" costars Oscar Isaac and Carey Mulligan for two of the lead roles, and now two more actors are getting closer to the project. John Goodman has been cast in an unknown role, and Justin Timberlake has reportedly been offered to play the second male lead in the movie.
Variety is saying that Timberlake could play the husband of Mulligan's character who is also a folk musician. He would share leading time with Isaacs, who plays the film's title character. Llewyn Davis is a struggling folk musician born and bred in Queens.
This will be Goodman's sixth collaboration with the Coens. Showbiz411 learned that Goodman has joined the project, but don't know what role he will be playing. Previously he starred in the Coens' "Barton Fink," "Raising Arizona" and "The Big Lebowski," among others.
"Inside Llewyn Davis" is loosely based on folk singer Dave van Ronk and Tom Paxton who were part of the Greenwich Village music scene in the 1960s. Shooting is slated to start early next year in New York.
Do you think Justin Timberlake would be a good fit for this film? Tell us in the comments section below or on Facebook and Twitter.