A fake-out jump scare supercut for Halloween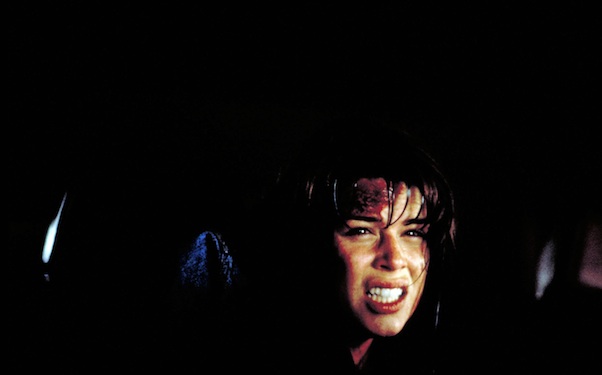 Posted by Matt Singer on
They can be done well — see this year's "Insidious" — but jump scares can, and usually are, done incredibly poorly. Someone's nervous about a ghost haunting their house, or a masked killer stalking the neighborhood, they peer around a corner with their flashlight and then — BAM!! — a random person sneaks up behind them and says "Hey! It's just me!" Because that's what happens in real life: when your friends come to find you in the dark they sneak up on you and leap out and grab you. Well, I guess if your friends are totally dicks that could happen in real life. But then your problem isn't a ghost or a masked killer, you just need new friends.
In honor of all the terrible jump scares in all the mediocre movies we'll all be watching this All Hallow's Eve, here's a brief supercut highlighting some of the most egregiously dumb jump scares in horror history. As evidenced by two different watermarks, this supercut comes to you via Vulture. And please remember: if you are going to venture out in the dark tonight for some Trick or Treating, just make sure your friends aren't assholes.
What's your favorite scary movie to watch on Halloween? Tell us in the comments below or on Facebook and Twitter.