Joss Whedon has apparently filmed a secret adaptation of "Much Ado About Nothing"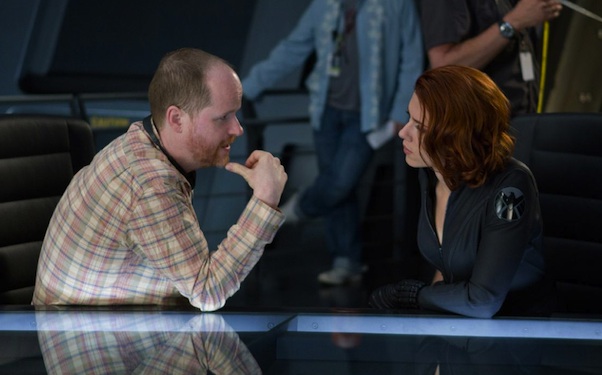 Posted by IFC on
We're all feverishly waiting for Joss Whedon's upcoming adaptation of a classic piece of popular culture.
No, I'm not talking about "The Avengers."
While he was working (or apparently not working) on the highly anticipated "Avengers" movie, Whedon also shot some kind of adaptation of William Shakespeare's "Much Ado About Nothing." That news leaked last night when Whedon's frequent star Nathan Fillion posted a link on his Twitter page to MuchAdoTheMovie.com, which takes you to a site with the following text, image, and cast list.
Four hours after his initial tweet, Fillion retweeted the link, adding "Oh, it's real. Very. Very. Real." TheWrap later confirmed with "two people close to the project" that this project is indeed a "secret movie" which Whedon both wrote and directed from the Shakespeare comedy. Given that Shakespeare's version did not include martinis, in part because the martini wouldn't be invented for another three hundred years, we must assume that some amount of artistic license is involved in Whedon's take on the material.
As you can see from the announcement page, the cast includes Whedon alums like Nathan Fillion, Amy Acker, and Sean Maher, plus Whedon's "Avengers" co-star Clark Gregg. So I guess he was slacking off on the job, too.
No word so far about any sort of distribution plan for the film, or whether Whedon plans to release this thing theatrically or online in some "Dr. Horrible"-esque fashion. But you won't have too wait long to find out. I'm sure there will be much ado about this project on the Internet in the coming weeks.
Do you want to see Joss Whedon's "Much Ado About Nothing?" Tell us in the comments below or on Facebook and Twitter.