Joss Whedon's co-written supernatural romance "In Your Eyes" gets a director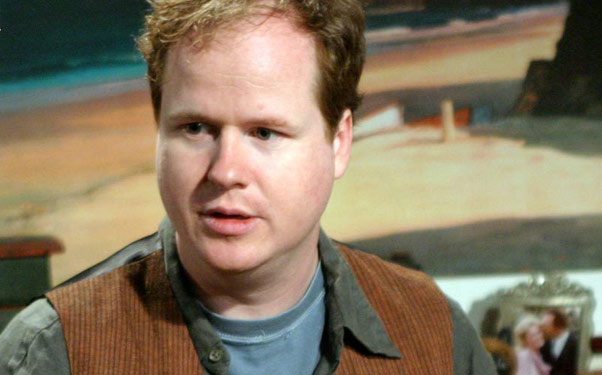 Posted by Terri Schwartz on
It doesn't sound like Joss Whedon and wife Kai Cole will be taking that 20-year wedding anniversary trip to Italy any time soon. Only a little more than a week after they wrapped filming on their adaptation of "Much Ado About Nothing," Whedon announced that they'll be tackling another movie soon using their production company Bellwether Pictures. This one, a supernatural romance called "In Your Eyes," will be directed by Brin Hill off of a script Whedon has written.
Deadline is reporting that "In Your Eyes" is a metaphysical love story about two "seemingly polar opposites who are deeply connected in ways neither could have imagined." It will be the second film created under Bellwether Pictures' banner. Casting has yet to start, and it's unclear if Whedon will call upon his regular troupe of actors again for this film like he did for "Much Ado About Nothing."
"When I wrote 'In Your Eyes,' I didn't have the wherewithal (or the moxie) to make it without an established production house," Whedon wrote in a statement. "I believe, as I did then, that it's a pretty timeless romance, and now, with the creation of Bellwether Pictures (and Brin Hill's elegant, passionate take on the piece), I have the opportunity to prove it."
The only feature Hill has directed is 2008 indie drama "Ball Don't Lie" which starred Rosanna Arquette, Ludacris and Nick Cannon. There's no set production start date for "In Your Eyes."
Are you looking forward to seeing the second film from Bellwether Productions? Tell us in the comments section below or on Facebook and Twitter.