Johnny Depp to star as Dr. Seuss in new biopic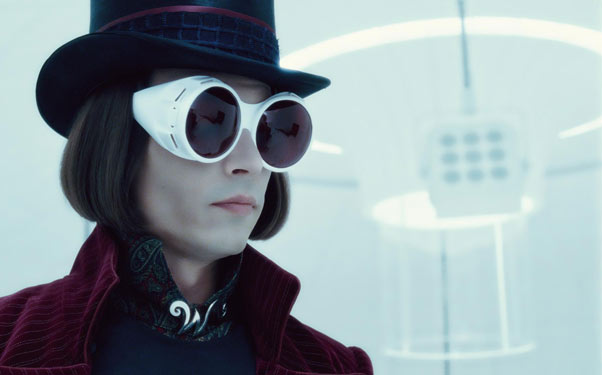 Posted by Terri Schwartz on
After portraying real-life authors J.M. Barrie and Hunter S. Thompson (twice) on the big screen, Johnny Depp is setting his sights on one of the most famous children's authors of all time. The Hollywood Reporter has learned that Depp is set to star in an upcoming movie as Theodor Geisel, the man better known as Dr. Seuss.
As THR points out, it's almost too perfect a fit. Depp has portrayed a series of colorful characters on screen, from The Mad Hatter to Willy Wonka, so it doesn't seem like too much of a stretch for him to portray the iconic Dr. Seuss. Interestingly enough, Depp has never acted in one of the many adaptations of Seuss's work.
The movie will be a live action biopic, but apparently production companies Infinitum Nihil and Illumination aren't ruling out "animated bells and whistles." It won't be quite as extreme as "Alice in Wonderland" was, but it sounds like they're aiming somewhere along the lines of "Finding Neverland."
The untitled Seuss film will be distributed by Universal Pictures, though there hasn't been an announced start date yet. Universal has a good relationship with the Seuss estate. The company previously produced "How the Grinch Stole Christmas" and "The Cat in the Hat," and has teamed up with Illumination to create an animated adaptation of "The Lorax," out next year.
Hopefully Depp ends up having some fun with the role, and the Seuss biopic doesn't take itself too seriously. Geisel had an interesting life cut too short by throat cancer in 1991, but if the producers behind the film are thinking some animation might be in order, our fingers are crossed that they'll focus on the children's book-writing aspect of his career. And then oh, the places they'll go.
Do you think Depp will do a good job portraying Dr. Seuss? Tell us in the comments section below, or let us know on Facebook and Twitter.