Johnny Depp's "21 Jump Street" role may be more than a simple cameo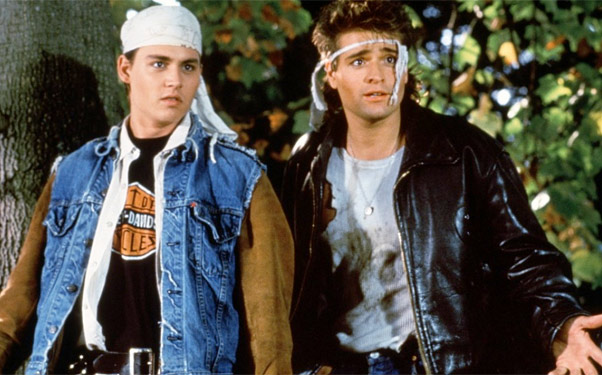 Posted by Terri Schwartz on
It turns out that Johnny Depp might be doing much more than just making a cameo appearance in the upcoming "21 Jump Street" remake. Depp had shown interest in a role in the movie for a while before writer/star Jonah Hill and directors Phil Lord and Chris Miller brought him on board the project, but it was believed that the former "21 Jump Street" star would only be making a small appearance. Apparently that might not be the case, though.
"The New Girl" star Jake Johnson, who plays the school principal in "21 Jump Street," dished to E! News that he had originally auditioned for the role that Depp now has. According to him, that character is in the film for "more than just a moment."
"It's a really fun part and I went to my agent afterwards and I was like, 'Hey man, I killed it!'" Johnson said of his audition experience. "I was like…I think I've got a really good shot. And he goes, 'For which character?' and I said the character and he goes, 'Yeah, you know, that's Johnny Depp's part if he wants it.'"
E! seems to think that Depp might actually be resurrecting his old character Tom Hanson, the undercover high school cop he played in the original 1980s TV series. Considering this remake's two leads — Hill and Channing Tatum — play characters named Schmidt and Jenko respectively, it would make sense to bring back Tom for some more undercover action. Hopefully the folks behind "21 Jump Street" manage to keep this a secret until the flick hits theaters on March 16.
Do you want to see Depp bring back Tom Hanson in this remake, or play a new character? Let us know in the comments section below or on Facebook and Twitter.