Joel Schumacher explains why he isn't surprised by Christopher Nolan's "The Dark Knight" success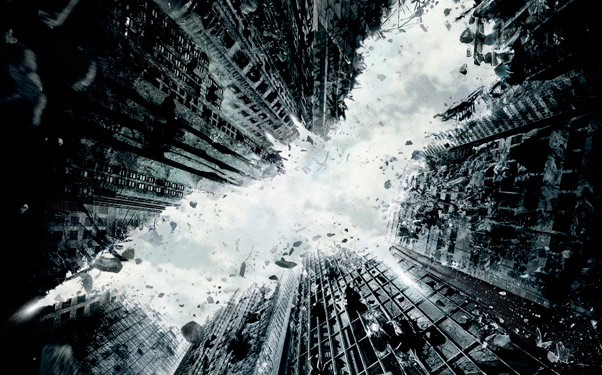 Posted by Rick Marshall on
When "The Dark Knight Rises" hits theaters next year, it will present the final chapter in Christopher Nolan's record-breaking Batman trilogy that relaunched, redefined, and reinvigorated DC's iconic superhero. And while there's been no shortage of reboots on the big and small screens lately, few have been as successful as the "Inception" filmmaker's take on Gotham's favorite vigilante — especially when you consider the franchise's status prior to Nolan's arrival.
After finding success in 1995's "Batman Forever," which pitted the hero (played by Val Kilmer) against Riddler (Jim Carrey) and Two-Face (Tommy Lee Jones), director Joel Schumacher was convinced to return for a sequel. The resulting film, 1997's critically panned "Batman & Robin," was such an overwhelming disappointment that it became known as the film that "killed" the Batman franchise.
Thankfully, Nolan came along in 2005 with "Batman Begins" — a film that not only exorcised the character's big-screen demons, but earned him praise from filmmakers throughout the industry for his inventive re-imagining of the shadowy crusader. One of those filmmakers happy to give credit where it's due is Schumacher himself.
"Chris Nolan is one of my favorite directors," Schumacher told IFC while discussing his upcoming film "Trespass," starring Nicolas Cage. "Years ago I was doing press in Paris, and I was with Eli Richbourg. We were looking for a movie that wasn't in French . . . and we saw this British film called 'Following.' It's in black and white and it's Chris Nolan's first film, and . . . I just thought it was the work of a brilliant young director. So I always had him in the back of my mind, thinking, 'We're going to hear from this guy, big time.' Then I saw 'Memento' and the promise was fulfilled very fast."
"I think Chris Nolan is brilliant and I think Heath [Ledger] was extraordinary [in 'The Dark Knight.']," he added. "Chris is a master and he's so young, and god knows what's coming from him now."
And from the sound of things, Schumacher is just as interested as the rest of us in seeing what Nolan has planned for "The Dark Knight Rises."
"I always look forward to what he's going to do next," he said. "Unlike some of my peers in the business, I am inspired by films I love, not jealous of them. When I see a film that disappoints — and I'm sure I've made some of them — that kind of depresses me. I don't go to the theater to dislike a movie, and I don't think the audience does either."
"Actually, it's critics that go to a movie to dislike it," he laughed. "They don't go as fans."
And while he's had to take some flak over the years for "Batman & Robin," his first Batman film still holds a place in his heart.
As he sees it, every director who's had a chance to get behind the camera for a Batman movie has created a version of the character that is quintessentially their own — whether it's Nolan's Batman, his Batman, or the version presented by their predecessor, Tim Burton.
"I think that Tim Burton's Batman movies are so Tim Burton," he explained. "And I think 'Batman Forever' is really my movie."
What do you think of Schumacher's comments regarding Christopher Nolan's Batman movies? Chime in below or on Facebook or Twitter.