Javier Bardem confirms "Bond 23" villain role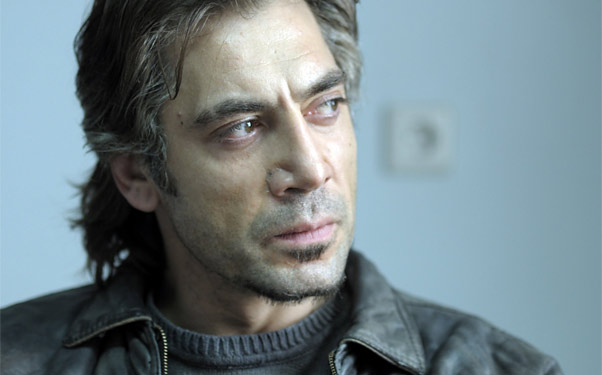 Posted by Terri Schwartz on
After many months of speculative assumptions, Javier Bardem has finally confirmed that he will play a villain in the upcoming James Bond movie. The film seems to have more rumors than concrete facts attached to it. "Bond 23" is rumored to be called "Skyfall" and rumored to star Ralph Fiennes as another villain, but there probably won't be any straight answers about those until the planned press conference next month at the beginning of the flick's production.
For now, we'll have to be happy with the facts. And the fact is that Bardem starring opposite Daniel Craig as the villain is a very, very good thing. There also were recent confirmations that French actress Berenice Marlohe will be "Bond 23's" Bond girl, joining Naomi Harris as Miss Moneypenny. Rounding out the cast is Judi Dench, who returns as M.
"I am very excited, my parents took me to watch the movies, and I saw all of them, and to play that is going to be fun," Bardem told Nightline in an interview. "They chose me to play this man, but I cannot give you many details."
There aren't any details released about his character (beggars can't be choosers), but BBC did have a spoilery scoop about the end of the movie. After "Bond 23" shoots in India, China and Turkey, the production will head to the UK to shoot at Duntrune Castle in Scotland.
The castle is allegedly meant to be Bond's ancestral home, and he will draw all the film's villains there for "an explosive" end. According to the woman who lives in the castle, shooting is planned to start at the end of February. She said it looks like a set is going to be built just to be blown up, and the final battle sequence will take place on both land and sea.
"Bond 23" is directed by Sam Mendes. It is slated to be out in theaters on November 9, 2012.
Are you glad Bardem has confirmed that he's the "Bond 23" villain? Tell us below in the comments or on Facebook and Twitter.