Call-In Commentary: Watch the "Janie Jones" trailer with director David M. Rosenthal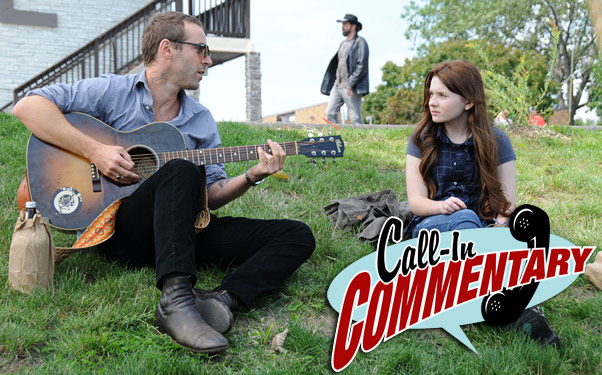 Posted by Brian Jacks on
As noted in our Fall Preview Guide, earlier this year I fell in love with "Janie Jones." The film follows a young teen (Abigail Breslin, in another memorizing performance) who is abandoned by her junkie mother (Elisabeth Shue) and left to fend with her hard-partying rock star father Ethan Brand (Alessandro Nivola) whom she's never met before. Ill-suited to care for a daughter he didn't even know existed, Ethan reluctantly takes her on tour as his world begins to collapse around him.
"Janie Jones" brings an incredible amount of heart to what's essentially a road trip movie between two unlikely companions, coupled with a slate of original songs performed by both Nivola and Breslin, who learned to sing and play guitar for the role. To get further insight into this gem of a film, we asked director David M. Rosenthal to participate in our Call-In Commentary series, where filmmakers provide audio narration to their movie trailers.
In the video below, hear Rosenthal describe the relationship between his two main characters, the intimacy of the shooting locations and much more. "Janie Jones" opens in limited release this Friday and rolls out in more cities November 4.
video player loading
.
.
.
MORE CALL-IN COMMENTARIES:
– "Trespass" trailer with director Joel Schumacher
– "Fireflies in the Garden" trailer with director Dennis Lee
– "The Human Centipede 2" trailer with director Tom Six
– "Dirty Girl" trailer with director Abe Sylvia