James Cameron says Sigourney Weaver might be back for "Avatar 2"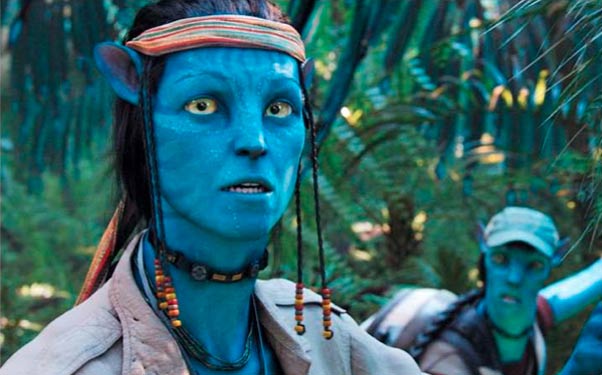 Posted by Terri Schwartz on
If James Cameron has one tidbit of advice for his fans, it's that dead characters won't necessarily stay dead forever in his sci-fi universes. So Jack from "Titanic"? Definitely gone. Ripley in the "Alien" films? Not so much. And Sigourney Weaver's sadly deceased character Grace in "Avatar"? Well, Cameron says we'll just have to wait and see if she'll be back or not.
New York Magazine's Culture Vulture blog caught up with the director after he received an award from Popular Mechanics last night. Weaver was the person to present the award, and Vulture couldn't resist asking Cameron about the rumors she's been spreading that she'll be back for "Avatar 2." The notoriously secretive director didn't hedge around the issue as much as one might expect, though he didn't give a concrete answer either.
"Did I say she was going to be in 'Avatar 2'?" Cameron responded with a grin. "I don't want to disabuse her of that fantasy. But have you ever heard of nonlinear storytelling? A lot happens on that planet before she shows up, and before Jake shows up to join her. She's there for fifteen years ahead of time. I don't know, but I wouldn't jump to conclusions."
So it sounds like if Grace does return for "Avatar 2," it will be in a prequel capacity instead of her being resurrected. That's an idea I can get behind, because there's plenty more to the story of Pandora than what we saw in "Avatar" (obviously, it's why Cameron is making two more movies). But Cameron said sci-fi leaves him with a whole lot of options of how he can keep his favorite characters coming back for more, whether they're dead or not.
"Okay, here's the deal," he said. "When you have a science-fiction series, a science-fiction franchise, you're never dead, unless your DNA is expunged from the universe. And then there's always time travel!"
Are you intrigued by the prospect of Grace coming back for "Avatar 2"? Tell us in the comments section below or on Facebook and Twitter.