James Cameron says "Avatar 2" will focus on the ocean, feature other planets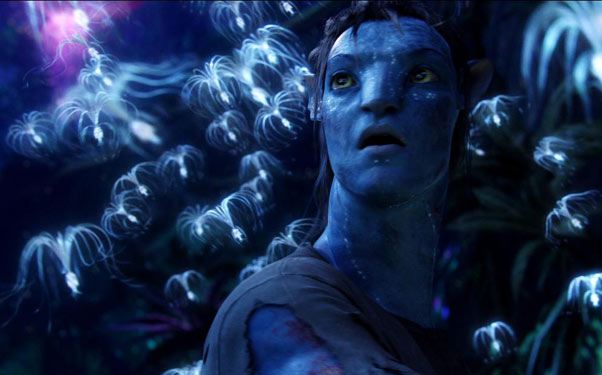 Posted by Terri Schwartz on
James Cameron is finally opening up about "Avatar 2." After the global success of the first film, which ended up grossing over $2.7 billion worldwide, the "Terminator" director has remained notoriously tight-lipped about what he plans for the sequel. It will take place on Pandora, yes, and we will see Jake, Neytiri and likely Grace again, but beyond that he's been mum on the issue.
The flick isn't coming to theaters until December 2014, but Cameron finally opened up about the project in an interview with ABC's "Nightline." He admitted that the film is going to continue with the environmental messages that the first "Avatar" contained, this time with a shift in focus to the ocean ecosystem.
"I'm not going to become more strident. I'm not going to say, 'well, we got away with this much environmental content in the first movie, now there's double.' Because I think that would be a mistake. It has to be entertainment first and foremost," Cameron explained.
Pandora is similar in set-up to Earth in the sense that it is a largely blue planet. Cameron is attempting to bring to light the ways that humanity is making the oceans unsurvivable for many of its natural species, and is hoping to bring awareness to that environmental issue.
But that's not to say that Pandora is the only planet that is going to be in "Avatar 2" and "3," which he admitted he is writing back-to-back. Cameron said that there will be other planets in the film besides Pandora, and that the look at space will be "a cornucopia, a treat for the eyes."
"I think it's just a continuation of the same thing. I want people to feel that same sense of excitement about that world," Cameron said. "You know, the fictional Na'vi people and I want them to feel that excitement of discovery of a new world that they're going to see things that they haven't imagined. All that sort of the perk package of the first movie is still going to be there. And the themes will be there and be played out in a way that I think people can accept."
Are you excited about this concept for "Avatar 2"? Tell us what you think in the comments section below or on Facebook and Twitter.