Harry Shearer discusses his comedy inspirations and why he doesn't really go to movies anymore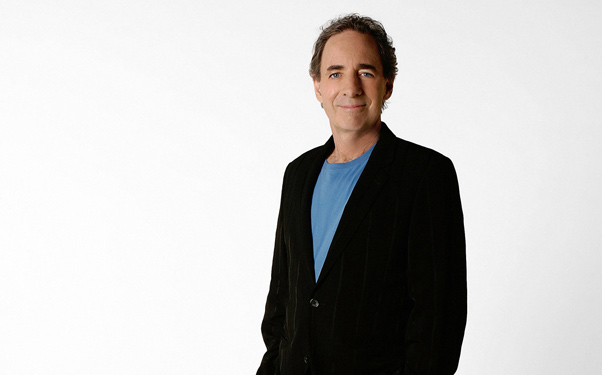 Posted by IFC on
Harry Shearer shouldn't need any introduction for a well-traveled fan of comedy. Between The Simpsons, Christopher Guest films, the Le Show radio series, his "Saturday Night Live" work and, really, a vast number of other, varied projects, he's definitely an entertainer who's been around and seen a lot.
Shearer recently took a sidestep away from comedy to bring together a series of projects looking at post-Katrina New Orleans, most recently with his feature-length documentary "The Big Uneasy." You don't ever just stop "being funny" though, and the funnyman continues to ply his craft with laughter often following his every step.
We sat down to chat with Shearer recently about his work and his influences, what he finds funny and what his take is on the current state of comedy. You can check out what he had to say right here.
Let's start with a really easy question: what is funny to you?
Anything that makes me laugh.
That is a great answer. [we laugh] How did you get into the craft? What drew you to comedy in the first place?
I was a child actor, I worked for Jack Benny for eight years. My parents were comedy fans, we listened to radio and watched television, all sorts of stuff, but the comedy sort of stuck with me. I was a huge fan of this remarkable comedy team named Bob & Ray who were just sort of my companions through childhood.
Then when I was in college, I edited the humor magazine. It wasn't something I thought I was going to go into professionally. I thought I was going to have some sort of serious career as a grown-up, but there was always all this comedy lurking in the background and when I found that my dabbling in other fields was proving that I really wasn't that interested in them I came scuttling back to comedy, and particularly satire.
I got involved with this radio show in Los Angeles that was making fun of the news everyday, and that was what sucked me back in. That's how it happened.
You've obviously done a pretty wide range of work over the years. I'm curious– when you're approached on the street by fans, what are they referencing more?
You never know. What I like about my career most is that I can never predict what they're going to come up with. I mean, I was at this screening of my film last night and a guy came up to me and said, 'I'm a visual artist and I just have to say, I saw your show' — I do these video art shows from time to time — and he says, 'I saw your show at the Eldridge Museum and I just wanted to [tell you how much I enjoyed it].'
Other people will talk about The Simpsons or Spinal Tap or the other Christopher Guest movies or my radio show or the fact that I wrote this very long piece about the Jerry Lewis Telethon one time or it's known that I've seen [the lost, unreleased Jerry Lewis movie] The Day the Clown Cried. I mean, people come up to me with the most amazing range of things to say to me.
I find that sort of validating, because I think if you have a varied career and don't keep coming to the audience with the same thing, you'll get a varied audience which doesn't keep coming to you with the same thing. It's reciprocal. If you just hammer them over and over again with your standard thing, I think you'll get tired of them coming to you with the same thing back.
I was always mindful of wanting to have a relationship with the audience that didn't make me tired of them.
That's a great attitude for an entertainer to have!
Well yeah! You hear these people who get into show business because they want to be famous, and then, 'Oh, get those people away from me! They're bothering me with the same thing!' Well yeah, because you're bothering them with the same thing over and over.
In that same vein of keeping your career varied, you've obviously worked with a pretty wide range of different styles. I mean The Simpsons obviously, the voice acting, you've been a writer, you're on the radio, you do a lot of satire, Guest is improv… is there a particular style that you take to the most? Do you have a favorite?
No, I don't think so. In terms of comedy, no. There's stuff that is sort of on my least-favorite list. It's stuff that I don't do. I try not to do stuff that's sort of… proudly dumb comedy. And I try not to be in anything violent. But those are my only [hesitations].
There is so much that makes me laugh, my taste in comedy runs all the way from Laurel & Hardy to Peter Cooke and Dudley Moore to Jack Benny to Martin Short and Catherine O'Hara and French & Saunders. A very wide range of people make me laugh, so there's a very wide range of comedy that I sit and look at and say, 'Gee, I'd like to do that.'
I notice that most of the names you listed aren't really in the mix anymore today. I've got to ask the next obvious question here: what's your take on comedy as it stands today? I would even get more specific than that and say 'pop comedy,' so your Apatow stuff–
I've never seen a Judd Apatow movie, so it's not popular with me. I'm not saying that for any reason except, I see very few movies and the movies I do tend to see– I mean, I got tired of walking out. Not of Judd's movies, of movies in general. And so I thought, why not skip the middleman and just stay home?
My wife is in the British Film Academy, so we get their equivalent of the Oscar DVD [screeners]. So there's a buffet of movies we watch every holiday season which is basically those movies. So whatever that run of movies is [account for] about 90 percent of the movies that I see.
Every once in a great while I'll go to a movie theater and usually regret that I did. But it's no surprise that very few comedies make the awards list in Britain, just as it's true in the United States. So it turns out that, as a result, that that list of movies we have every Christmas time, there are very few comedies on that list.
You mentioned before that you tend not to be a fan of movies that are 'proudly dumb.' Can you give me some examples? I know you don't want to denigrate anyone's work, but–
I really don't. But everybody knows what I mean. Basically, all I can say is I would certainly not want to denigrate them because what I know about them is what I read and hear about them, which makes me not want to see them in the first place.
So I can't speak from the authority of having sat through them. It just doesn't sound like anything that I'd particularly like.
Well let's flip that then. Are there any comedies, any stand-up comedians, young ones that you've seen and really enjoyed?
Well stand-up has never been my favorite form of comedy, which is why I don't do it. Basically, as I said before, I'd see something and thing, 'Boy, I'd like to do that.' And that's what would make me end up doing that.
The stand-up that's working today — but he's been working for 20 or more years now — that every time I see him I think, 'God, he's still a funny motherfucker,' is a guy who mainly works in Vegas these days, he used to be on TV a lot, named George Wallace. He's done something very interesting.
I don't know if it's still a trend in Vegas, but five years ago I heard it was a trend in Vegas, which was that the hotels… would book big shows, but if they were individual performers [the hotels] wouldn't book them, they'd rent out the room to them. Something called 'four-walling.' So the performer would rent the room, do all the advertising, keep all the money.
George Wallace has been doing that at a hotel in Vegas for years, I guess it's the last five years or so, and he's doing very well at it, which is why we never see him anywhere outside of Vegas anymore. But I hear that his act in Vegas is even edgier than it was when it was on TV. Which doesn't surprise me, since TV is sort of careful. Especially with that kind of comedy.
I tend to be more attentive to people who are playing characters, the people that I named [mostly] play characters, that's who make me laugh. I won't sit down and watch an evening of stand-up. That would be disturbing to me.
What is your favorite Harry Shearer project? Let us know in the comments section below or on Facebook and Twitter.