Grand Theft Auto V confirmed, details (and rumors) emerge of possible L.A. setting, multiple characters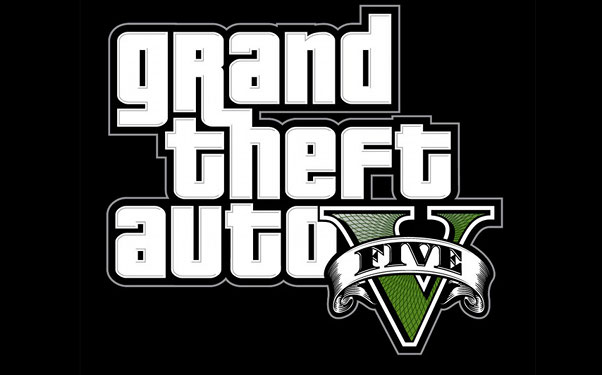 Posted by Rick Marshall on
Way back in February, we saw the first hints that "Grand Theft Auto V" was on the way, and now we finally have some concrete proof of the game's development — including a logo, a release date for the trailer, and of course, the inevitable briefcase full of rumors.
Over at the website for "Grand Theft Auto" developer Rockstar Games, you can get a look at the logo for the next installment of the massively popular, record-breaking franchise. The company quietly changed the image on their homepage in the last 24 hours to debut the iconic branding of the franchise title, and reveal that the first trailer for the game will arrive on November 2.
And while there's no shortage of speculation as to what the logo might say about the next iteration of the gritty "Grand Theft Auto" series, there are also some interesting rumors that surfaced in the time since the logo premiered.
Over at Kotaku, there's a report from an anonymous source connected with "Grand Theft Auto V" that the upcoming game will be set in Los Angeles, but instead of featuring one main character, players will control multiple characters throughout the narrative.
As the site explains, the decision to title the game "Grand Theft Auto V" instead of "Grand Theft Auto: San Andreas" or another location-based name is a good indication that the project will offer something dramatically different from its predecessors — much like "Grand Theft Auto III" and "Grand Theft Auto IV" differed in environment, characters, and other significant ways. If the game is indeed set in Los Angeles — the setting of previous "Grand Theft Auto" games — there would need to be something big changing in this installment. That change could very well be the number of playable main characters in the story.
Of course, at this point it's all speculation, and we'll likely have to wait until November 2 for any more details about the game. Personally, I'm hoping that "Grand Theft Auto V" will include a time-traveling crossover between Rockstar Games, um, stars Niko Bellic and John Marston, but that's just me.
What do you think "Grand Theft Auto V" has in store for gamers? Chime in below or on Facebook or Twitter.