Gaspar Noé wants to remake Larry Cohen's "God Told Me To"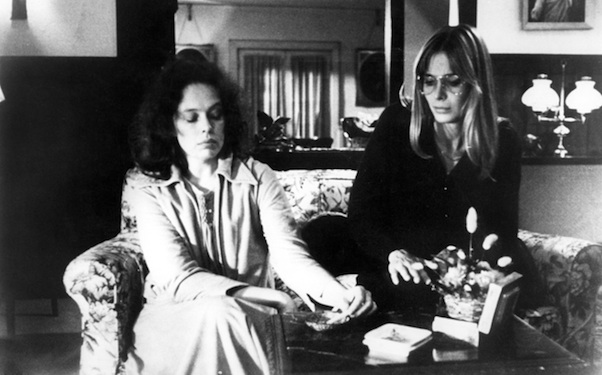 Posted by Matt Singer on
During my wonderful visit to the New Orleans Film Festival last weekend, I got a copy of the current issue of Film Comment, and one of the brief news items in its "Opening Shots" section caught my eye. It's a really intriguing development that I haven't seen picked up very widely online (perhaps because Film Comment is old school, and basically only available in print form). It was about a meeting between one of the magazine's staffers and writer/director Larry Cohen, the guy behind such cult classics as "Black Caesar," "It's Alive," and "Q: The Winged Serpent." Here's what it said:
"The 70-year-old Cohen mentioned that he had just come from a meeting with an interesting young Frenchman who was seeking the rights to remake 'God Told Me To.' 'What's his name?' inquired the staffer. 'I don't remember, but he gave me some DVDs of his films.' The director rummaged in a bag and produced copies of 'Irreversible' and 'Enter the Void.'"
In other words: Gaspar Noé, the guy behind such modern cult classics as "Irreversible" and "Enter the Void."
If you're unfamiliar with the original "God Told Me To" from 1976, its plot is vaguely Noéian, or at the very least, extremely weird. A detective (Tony LoBianco) is ordered to investigate a series of murdered all committed by people who claim that God instructed them to kill. The cop discovers the suspects are all connected to a religious cult, which leads to more mysteries and surprises. Weird but true: the film marks comedian Andy Kaufman's big screen debut. Believe it or not, he plays one of the divinely inspired killers.
Noé's next project is "7 Days in Havana," an anthology of seven shorts all set in the Cuban capital, each by a different filmmaker (other participants include Laurent Cantet and Benicio del Toro). After that, his IMDb's a blank slate. My authority certainly isn't divine, but it seems like "God Told Me To" could be next.
Would you want to see Gaspar Noé's "God Told Me To?" (God told me to ask.) Tell us in the comments below or on Facebook and Twitter.