From the 'Todd Margaret' Comic Con Panel: H. Jon Benjamin Worst Moderator Ever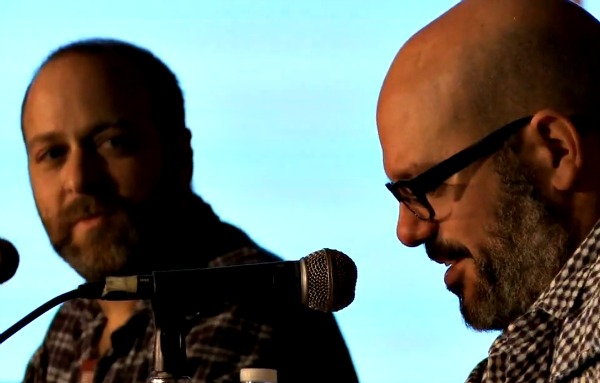 Posted by Melissa Locker on
When we asked H. Jon Benjamin ("Archer" "Home Movies") to moderate David Cross' "Increasingly Poor Decisions of Todd Margaret" panel at New York Comic Con we had high hopes. But we should have made our expectations slightly clearer, in that we did want him to actually watch the show before leading a discussion about Todd Margaret in front of a packed crowd. While he claims that he enjoyed every minute of the hit comedy, watch the clip below and see what you think:
video player loading
.
.
.
At least he kept us laughing non-stop, right? While Jon may have fallen down on his moderator duties, you can't say that he and David don't know how to make an entrance:
video player loading
.
.
.
"The Increasingly Poor Decisions of Todd Margaret" returns to IFC in January 2012