"Friday Night Lights" movie happening "for realsies," promises Connie Britton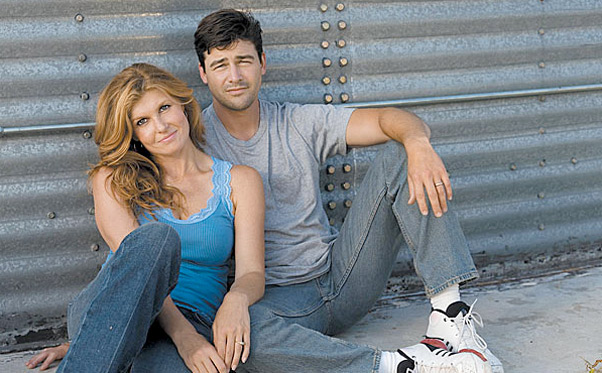 Posted by Terri Schwartz on
Ladies and gentlemen, the "Friday Night Lights" movie is happening "for realsies."
Us Weekly caught up with the cult TV's show's Connie Britton, who confirmed that "Friday Night Lights" is in fact returning to the big screen. The series' executive producer Peter Berg had announced his plan to adapt the series back in August after months of rumors, and Britton said she couldn't be more thrilled.
"Pete is totally fired up to do it and I know Jason Katims is talking about writing a script. I think it's really a matter of…getting everyone's busy schedules aligned and making it happen," Britton said. "It kind of feels like there's a lot of commitment to it."
The woman better known as Tami Taylor currently has a pretty busy schedule. She just signed on to Ryan Murphy's latest television series, "American Horror Story," which premiered yesterday on FX. She plays one of the show's central characters, Vivien Harmen.
This has been the week of good news for TV-to-film adaptation hopefuls. The week was kicked off with the news that "Arrested Development" was getting a mini-series and movie in 2013, and then a few days later Keifer Sutherland confirmed that the "24" movie is well on its way to completion.
It's interesting to note that "Friday Night Lights" actually started off as a 2004 movie directed by Berg that he adapted from the H.G. Bissinger book of the same name. Berg then went on to create a show based on the story, which premiered on NBC in 2006. Though "Friday Night Lights" struggled with ratings over its five seasons, it was one of the most critically acclaimed shows on television in recent years.
Are you glad the "Friday Night Lights" movie is actually happening? Tell us in the comments section below or on Twitter and Facebook.