Five Favorite Moments From "Comedy Death Ray"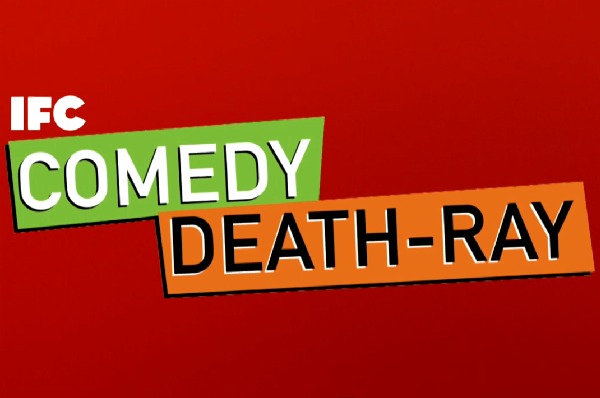 Posted by Melissa Locker on
Comedy Death Ray has the noble goal of being a safe space for funny people to be funny about being funny. Host Scott Aukerman sat down with some of the most entertaining people in America, including Zach Galifianakis, Judd Apatow, Paul Feig, Sarah Silverman, Andy Dick, Michael Cera, Janeane Garofalo, Brian Posehn and Bob Odenkirk to talk about life, work, and, of course, television. What was created was a peek behind the screen at some of the best TV shows around including IFC favorites "Arrested Development," "Freaks and Geeks," "Mr. Show" and "Undeclared." We picked five of our favorite moments from the series, but there are so many more incredible conversations with witty people on Comedy Death Ray, you should watch them all. Right now. Go. Stop reading this.
Scott Aukerman confronted Zach Galifianakis about his wolf pack:
video player loading
.
.
.
Paul Feig talking about how his work on "Arrested Development" inspired "The Office":
Judd Apatow stopped by Comedy Death Ray to talk about creating a show just so it could get cancelled and be on IFC. We approve:
Sarah Silverman considered going back in time to pitch a story to "Undeclared":
Michael Cera recounting introducing his mother to Jeffrey Tambor on the set of "Arrested Development":