Exclusive: the making of Moby's "After"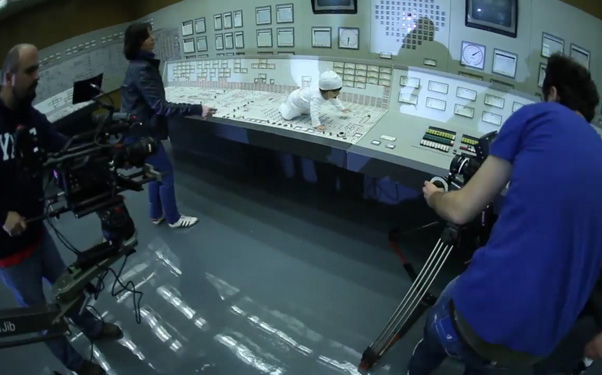 Posted by Brandon Kim on
With Moby's forthcoming "Destroyed Deluxe," comes a new video for the single "After" by director Antonin Pevny. The Austrian director was a finalist in the Saatchi & Saatchi Vimeo competition launched earlier in the year, whose futuristic video was the lucky one Moby chose to go with out of the other nine finalists.
We'll have Pevny's premiere, shot in a nuclear power plant, this week Wednesday. Here's the making of, featuring lots of Austrian dudes playing with a flying droid that they housed all kinds of wild lighting on. Watching them trip out with their toys, and exclaiming (in subtitles) "We don't need any more sleep, we live on music," and offering behind the scenes production notes like, "We have to attach the baby with gaffer's tape," is almost as entertaining as the music video itself.
video player loading
.
.
.
Moby's deluxe version of "Destroyed," featuring unreleased tracks, live footage and all the album's music videos is out November 1st on Mute.
Do you have any tips for attaching babies to things with gaffer's tape? Let us know in the comments below or on Twitter or Facebook!