Exclusive Clips from Season Two of David Cross' 'The Increasingly Poor Decisions of Todd Margaret'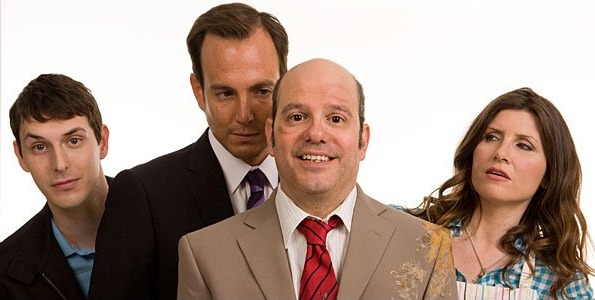 Posted by Melissa Locker on
While some of you lazier people were sleeping, we went to New York's Comic Con to talk to David Cross about the second season of "The Increasingly Poor Decisions of Todd Margaret" with H. Jon Benjamin of "Archer." David talked to the gathered crowd about co-star Will Arnett, guest star Jon Hamm, and why Todd just makes so many bad choices. The we aired some exclusive clips from the upcoming second season of the show. Since not everyone could fit into the room at the 'Con, we are posting them here for you now.
Crack open a Thundermuscle and watch this recap of Todd Margaret's increasingly poor decisions:
video player loading
.
.
.
And here is your exclusive look into the hilariously pathetic world of Todd Margaret in the second season of the show:
video player loading
.
.
.
See? Watching Todd Margaret is definitely not a poor decision.
The second season of "The Increasingly Poor Decisions of Todd Margaret" premieres on IFC in January 2012