"Evil Dead" remake will add some new twists to old formula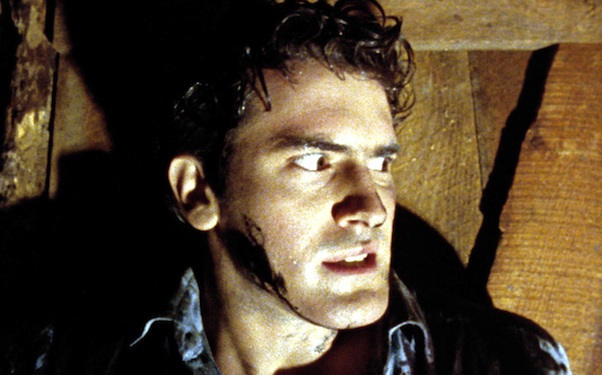 Posted by Matt Singer on
If you're going to remake a movie, my feeling is you might as well remake it differently than the first go around. Unless you're remaking, say, Orson Welles' cut of "The Magnificent Ambersons," the original movie still exists. So why not change it up a little?
That's why I'm intrigued by the news from Bloody Disgusting about some plot developments in the upcoming "Evil Dead" remake that will be directed by Fede Alvarez. Their report suggests Alvarez and a screenwriting team that includes Diablo Cody have potentially made some substantial changes to the plot of the film. All the kids stuck in a remote cabin in the woods surrounded by demons brought to life by the Necronomicon stuff is still intact, but the reason the gang of kids goes to said cabin in the woods surrounded by demons brought to life by the Necronomicon will apparently be very different this time:
"The lead character [takes] his younger sister to the family's cabin to help her kick her drug addiction. Without her drugs she becomes insane and difficult to control, which makes it impossible to see that she's actually possessed… The worst part, though, is that one of the friends unleashes the demons by deciphering the Book of the Dead and reading the passages aloud. (Yeah, because just some kid would know how to read ancient text. Sigh.)"
Generally I have a hard time getting that disappointed by a couple sentences of plot description. If anything, I'm relieved that this won't be 1982's "The Evil Dead" with new special effects and a hard-bodied hunk replacing Bruce Campbell in the role of Ash. After all, these tidbits suggest that the remake will have two co-leads — a brother and a sister — which could add a few welcome wrinkles to the plot. Let's face it: if the remake's just a movie about a dude name Ash and his buddies, you know who's going to survive. This variation at least offers the possibility for some suspense and surprises along the way. And if the movie winds up being terrible then we're already grateful for the metaphor of the dead refusing to stay dead cause we're totally going to write about it in our review.
What do you think of this new twist on the old "Evil Dead" formula? Tell us in the comments below or write to us on Facebook and Twitter.