Elizabeth Olsen's "Martha Marcy May Marlene" co-stars weigh in on her "It Girl" status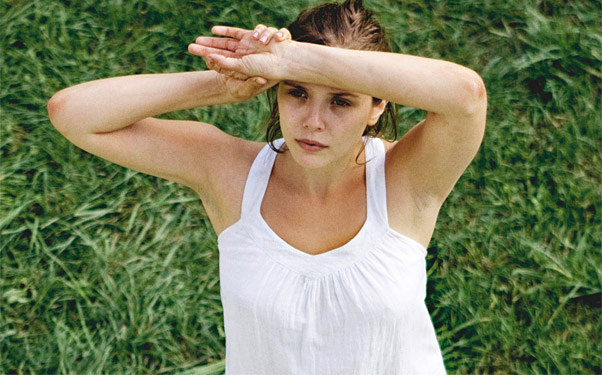 Posted by IFC on
Elizabeth Olsen is this year's "It Girl" – or at least one of them (Brit Marling, where are you?). So we checked in with some of the non-Olsen twin's male cast mates from "Martha Marcy May Marlene" to see what they thought about her – especially considering she's overshadowing them all. (They can handle it, right?)
John Hawkes, who co-starred with last year's "It Girl" Jennifer Lawrence in "Winter's Bone," said that he caught the same vibe with Lizzie as he did with Jen.
video player loading
.
.
.
"It's fantastic," he told IFC. "It's vindicating as well, when you're working with someone who's a powerhouse, a young person who just out of the blue is a surprise. It's been a real gift to be part of these young women's journeys, and it's really rewarding."
When Hawkes was shooting "MMMM," "Winter's Bone" was yet to be released, but according to him, "I had this flashback feeling … the same joy and the same amazement in working with her. I was reminded of Jennifer." (Hawkes, by the way, plays Elizabeth's cult leader in the film).
Brady Corbet, who counts Evan Rachel Wood and Naomi Watts as some of his former leading ladies (from "Thirteen" and "Funny Games"), was also impressed with his new co-star. "I don't think people were serious about giving her a chance," he said, "and then when they saw it, they realized she's a hell of an actor. And she's a good girl, really grounded, doesn't give a shit – in the best sense of the word. She's not above anyone."
Well, except the actresses she's leaping above in the rankings. Said her "MMMM" director Sean Durkin, "She deserves all the attention she gets."
Do you plan to check out "Martha Marcy May Marlene"? Let us know below or on Facebook or Twitter.