Eddie Murphy wants to make a "Beverly Hills Cop" TV series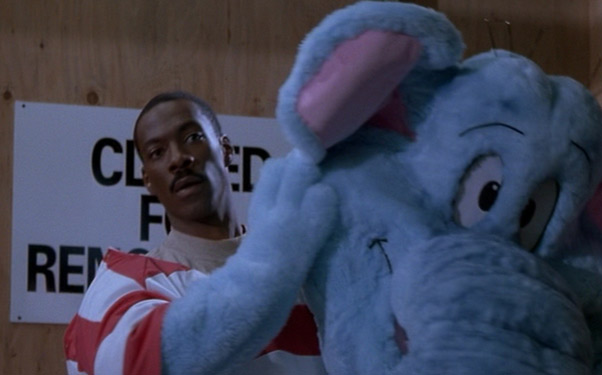 Posted by Terri Schwartz on
Eddie Murphy and Brett Ratner should be glad they can work together on the Oscars and "Tower Heist," because it sounds like they won't be making another "Beverly Hills Cop" film any time soon.. Though the two have long talked about making "Beverly Hills Cop 4" together, the comedian and upcoming Oscar host shared in a recent interview that the fourth installment of the "Beverly Hills Cop" franchise is no longer happening.
"They're not doing it," Murphy told Rolling Stone. "None of the movie scripts were right; it was trying to force the premise. If you have to force something, you shouldn't be doing it. It was always a rehash of the old thing. It was always wrong."
That doesn't mean that he's given up on the idea entirely, though. A movie might be dead in the water, but Murphy is hoping he can bring Axel Foley's story to the small screen.
"What I'm trying to do now is produce a TV show starring Axel Foley's son, and Axel is the chief of police now in Detroit," he said. "I'd do the pilot, show up here and there."
There's a chance Ratner could come on board that project as well. Though he's best known for his film career, Ratner also produced the TV series' "Women's Murder Club," "Prison Break" and "Chaos." A "Beverly Hills Cop" show would involve more humor than any of those three, but based on both his and Murphy's passion for the project, it doesn't seem like too much of a stretch to assume he'd want to be a part of it.
Would you want to see a "Beverly Hills Cop" TV series? Tell us in the comments section below or on Facebook and Twitter.