Exclusive premiere: Deer Tick – Making of "Divine Providence" Part 3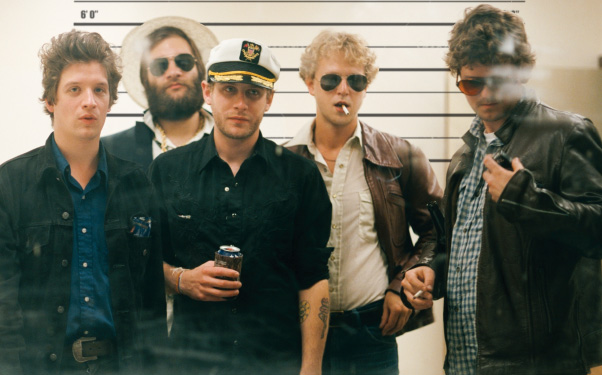 Posted by Brandon Kim on
Deer Tick sought to harness the raw throated energy of their live shows for a record and the result, just yesterday was their fourth album, "Divine Providence." Named sweetly for their hometown, the band also put together a short behind the scenes doc about their hometown recording sessions.
Here they are in their element laying down tracks, all cathartic hollering and dogs barking, while still worrying about ruining their singing voices. "It's natural, If it was meant to be, it made it to the tape," producer Adam Landry says between taping sessions. "Well fuck it, let's just call it what it is," he then confides, "…awesome."
video player loading
.
.
.
You can start at the beginning of Making of "Divine Providence" with part 1 on AVclub.com
Are you a Tickhead too? Let us know in the comments below or on Twitter or Facebook!