Dave Stewart takes a "One Way Ticket to the Moon"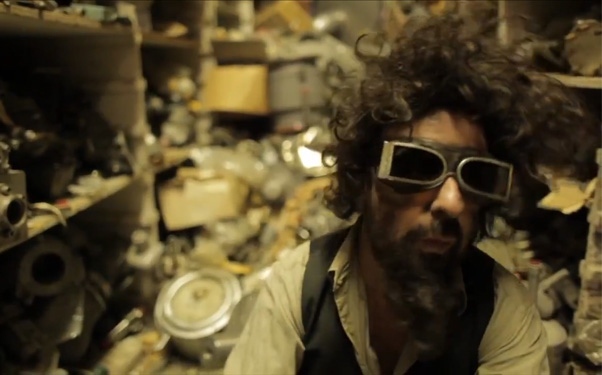 Posted by Brandon Kim on
Dave Stewart has traveled the world and the seven seas and currently has his hands in a lot of projects, including composing the musical "Ghost" (hitting Broadway Spring 2012) and recently producing Stevie Nicks and Joss Stones' new albums. Apart from starting the supergroup Superheavy with Stone, Mick Jagger, Damian Marley, and A. R. Rahman, Stewart's also been doing his own thing. From his recently released record, "The Blackbird Diaries" comes this trip to the moon with The Secret Sisters.
"I've always had a split personality, one side of me is lost in the music, the other side is lost in space," Stewart explained when we asked him about the video, which he directed himself in an old NASA building.
And the song? "I wrote the song about the guy next door when I was living in a tiny room in London," Stewart explained. "This guy had strange noises coming out of his room and he rarely came out, when he did he looked kinda crazy and walked a bit like I do in the video. I always wonder what he was building and whatever happened to him." Now we know.
Like Dave's look? Let us know in the comments below or on Twitter or Facebook!