Coen brothers developing new TV show 'HarveKarbo'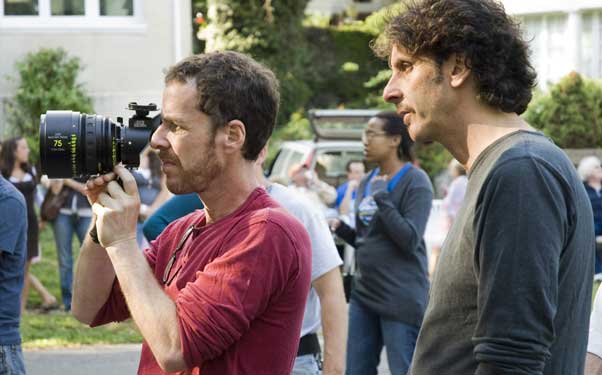 Posted by Terri Schwartz on
As if you needed any more proof that the best Hollywood talent is headed to the small screen, today news broke that Academy Award-winning directors Joel and Ethan Coen are developing a new television show for Fox. Deadline has learned that the "No Country For Old Men" helmers are going to executive produce an hour-long, single-camera comedy called "HarveKarbo" for the network which will be written by film screenwriter Phil Johnston.
HarveKarbo is the name of the show's title character, an "ill-tempered" Los Angeles private investigator who frequently has to inspect the "depraved doings" of Hollywood's brightest. The cast is rounded out with HarveKarbo's deadbeat friends who live in Hollywood's El Segundo, and who promise to be the type of eclectic characters that the Coens have become well-known for.
Though the Coens are best known for their dramas, the brothers have proved time and again that they have a knack for comedy. Films like "The Big Lebowski" and "Raising Arizona" are straight comedies, but even their movies like "Fargo" and "A Serious Man" have strong elements of humor in them. It might take some effort for the brothers to dial back from the R-rating that they are so well-known for, but somehow I have faith they'll be able to pull it off.
The Coens recently wrote the screenplay for the crime caper "Gambit," but don't have any directing commitments on the horizon. Johnson is writing the Zach Galifianakis comedy "Reply All" right now, and recently wrote Disney Animaton's "Wreck It Ralph" screenplay. No news yet on when we can expect "HarveKarbo" to hit the small screen.
Are you excited to see a TV series created by the Coens? Let us know in the comments section below or on Facebook and Twitter.