Clint Eastwood returns to acting in baseball drama 'Trouble with the Curve'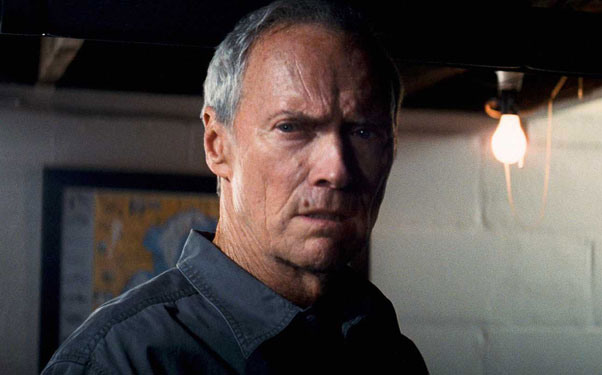 Posted by Terri Schwartz on
After taking a three year retirement from acting, Clint Eastwood is headed back in front of the camera. Deadline is reporting that Eastwood is in talks to star in the baseball drama "Trouble with the Curve." It is the directorial debut of Eastwood's business partner, Robert Lorenz.
The film follows an aging baseball scout who finds out he is losing his sight, and heads on a road trip to Atlanta with his daughter to check out one last hotshot player. Screenwriter Randy Brown wrote the script, and the movie is being set up by Warner Bros. After the critical success of "Moneyball," it makes sense that baseball movies would be back in the hot seat.
Eastwood hasn't acted in a movie since 2008's "Gran Torino," which he also directed. At that time, Eastwood said he might never return to acting. He went on to direct "Invictus," "Hereafter" and the upcoming "J. Edgar," and had plans to remake "A Star Is Born." Unfortunately, Beyonce's recently announced pregnancy means she's going to be too busy birthing a new star to film the movie right now, and has put that on hold. Now Eastwood has plenty of downtime, and it seems like he reevaluated the idea of never acting again.
Deadline says that Warner Bros. is going to hold off on casting the daughter in "Trouble with the Curve" until Eastwood is nailed down. It makes sense that Eastwood would trust Lorenz to direct him in his debut film because Lorenz acted as assistant director on many of Eastwood's films, including "Million Dollar Baby," "Mystic River" and "Blood Work."
Are you excited that Eastwood is returning to acting? Tell us in the comments section below or on Facebook and Twitter.