Brett Ratner says "Wicked" adaptation is his "dream project"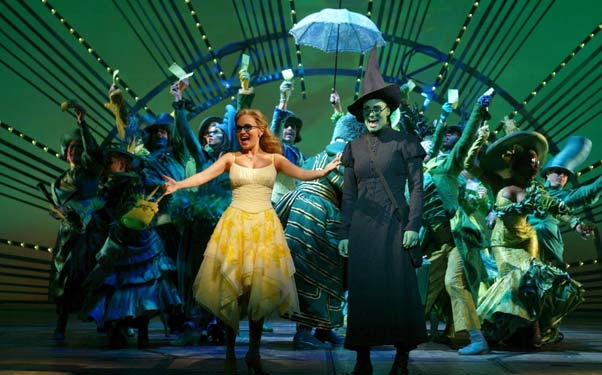 Posted by Terri Schwartz on
Of all the names that come to mind to potentially direct a big screen adaptation of "Wicked," Brett Ratner is not someone we would put at the top of our list.
The "Tower Heist" director admitted in an interview with The New York Times that adapting "Wicked" is his "dream project." It might seem like a strange choice for the man who helmed the "X-Men" and "Rush Hour" trilogies, but he defended his decision by saying he is better-served by going the unexpected route.
"People who played it safe, they weren't really going anywhere," he said. "They did the same thing over and over again. I've always challenged myself, and whether I failed or not, I didn't fail in my mind. I went through the experience, and it prepared me for the next time I'm going to do it."
It should be noted that Ratner has never directed a musical, though he has worked on several music videos. "Wicked" would definitely be a passion project, and that can be a hit-or-miss venture (just look at Peter Jackson's ill-received adaptation of "The Lovely Bones"). Since he is producing the Oscars and planning to direct "The 39 Clues" next, Ratner wouldn't be able to tackle "Wicked" until sometime next year at the earliest, so it sounds like he is just sharing that this is a project he'd like to work on. Only time will tell whether he ends up getting the gig.
Rumors of a "Wicked" film have swirled around Hollywood ever since the musical debuted on Broadway in 2003. The latest story is that "Band of Brothers" showrunner Erik Jendreson was looking to adapt the story into an eight-hour miniseries for ABC, though there's been no movement on that front since it was announced in January.
Do you want to see "Wicked" get adapted? Do you think Ratner is the man for the job? Let us know in the comments section below or on Facebook and Twitter.